Wozniak: Jobs would have backed Cook's hard line stance against court order
41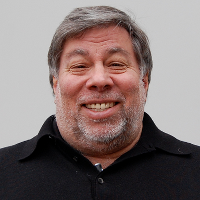 Apple co-founder Steve Wozniak told CNBC yesterday that Steve Jobs would have agreed with the hard line stance taken by current Apple CEO Tim Cook
in relation to a court order that Apple is refusing to obey
. A federal judge signed the order, demanding that Apple unlock the
Apple iPhone 5c
that was given to deceased terrorist Syed Farook by his employer.
The law enforcement officials investigating the San Bernadino terrorist attack that killed 14 people, believe that important information is inside the phone, including the names of other terrorists that Farook and his wife might have associated with. Also inside the device could be a list of possible targets that were being looked at by the terrorists. The feds are asking Apple to create a version of iOS that will let them unlock Farook's iPhone, allowing them to get at the information inside. While Cook noted that such software does not exist, he added that creating such such software could be a security risk for all iPhone owners should such software end up in the wrong hands.
Apple does have certain security traps that law enforcement wants disabled. Chief among them is the auto-erase feature that wipes the data on an iPhone after ten unsuccessful attempts to unlock the device with a passcode.
Wozniak told the business cable channel that "I think Steve would have gone for the privacy." Wozniak added that he also agreed with Cook's stance on the matter. While he admits that he is "not intimately involved in the fight," he said that he would battle the court's request vigilantly. Wozniak added that giving in and developing a way for law enforcement to gain back door access to Apple iPhone units could hurt the brand. "I don't think phones should have back doors," Wozniak said.
source:
CNBC