Woz up? Apple co-founder picks the Nokia Lumia 900 over Android
99+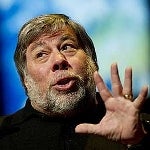 Apple co-founder Steve Wozniak is just one of those guys that
makes you smile just from the mere mention of his name
. This is person who right there at the beginning of modern consumer computing and yet is so self-effacing that he did the vocals for a cartoon character that poked fun at software developers (Code Monkeys). Despite all this, when it comes to technology, his connection to Apple means that certain things are expected of him.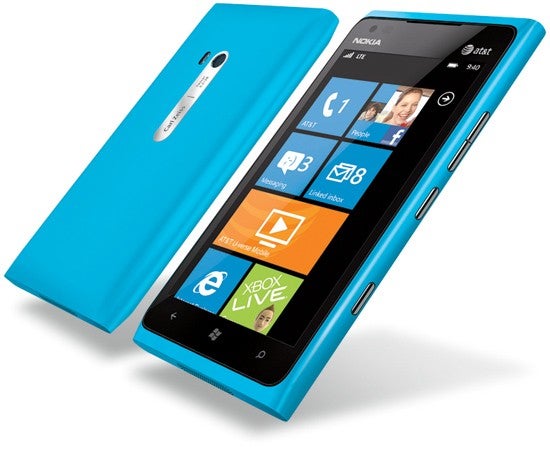 Intutive and beautiful says Steve Wozniak
For example, you might recall that back in January 2010, Wozniak created a minor stir by saying that
his favorite gadget was the HTC Nexus One
and not the Apple iPhone. Three days later, Wozniak corrected himself saying that he was responding to what he thought was a question about what new gadget he likes the most.
Wozniak this time answered that his favorite phone was Apple's iconic smartphone
, which at the time was the Apple iPhone 3GS.
But is that the end of this story? Nope. Move ahead to April 13th of this year when
Wozniak send out a tweet from a Denny's near an AT&T branch
. We're not sure if the computing legend was enjoying a Grand Slam breakfast, but he did write that he was waiting for the AT&T Store to open so that he could
purchase the Nokia Lumia 900
. While it was never confirmed if he had bought the phone, a picture of him holding the model seemed to put that thought in everyone's mind.
Now, a bit longer than two-weeks later, it has become certain that Wozniak did add the Windows Phone flagship to his collection. He spoke to Dan Patterson, Todd Moore and Gina Smith from
aNewDomain.net
and called Windows Phone "
Intuitive and beautiful
," and picks Windows Phone over Android for "
looks and beauty
." He also admits that apps look better on the Nokia Lumia 900 than they do on Android or the Apple iPhone.
"Wrong. iPhone is my favorite phone. I did give my opinion that the Windows 7 phone had superior visual appearance and operation cues that were also more attractive. In my opinion, it sets the mark for user interface. I would recommend it over my Android phones given that it doesn't yet have the breadth of apps. I surmise that Microsoft hired someone from Apple and put money into having a role in the UI and appearance of some key apps. I also surmised that Steve Jobs might have been reincarnated at MS due to a lot of what I see and feel with this phone making me think of a lot of great Apple things."-Apple co-founder Steve Wozniak
Later on, Wozniak clarified some of his comments,making sure that everyone
still knows that the Apple iPhone is his favorite handset
. Sounding enamored with the Windows Phone UI, Wozniak said that either Microsoft hired someone at Apple to work on the Windows Phone UI, or Steve Jobs was reincarnated t Microsoft since the interface reminds him of Apple products. Oh, in case you're wondering, Steve's current lineup is a pair of Apple iPhone 4S units, a Motorola DROID RAZR and the Nokia Lumia 900.
So there it is, just another typical day with a living legend.
source:
aNewDomain
via
WPCentral