Would you trust a Samsung smartphone again?
90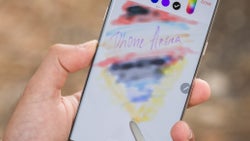 Well, it took months for Samsung to come out with the official reason for the infamous Note 7 fiasco, but it has finally done it. The results are out and our questions — answered.
When constructing the
Galaxy Note 7
, Sammy employed various part manufacturers for the different components within its phones, the batteries included. Samsung sets the parameters it desires, then lets the manufacturer figure out exactly how they want to build the battery.
For the Note 7, two different builders were tasked with making the juiceboxes. And both of them
built their own defects into the batteries
, resulting in thousands of Samsung fans singing a popular Ed Sheeran song, almost in unison.
Were Sammy's requirements extremely hard on the manufacturers or was it just a terrible case of bad luck, which caused both cells to have a pipe bomb property to them? We don't know. But we do know that, for the past few months, Samsung has said "Sorry" and "Customer safety" more times than Justin Bieber says "Baby" in a full album.
The company swears that it will make extra certain that its devices are
dependable next time around
and, in all honesty, we do believe that it will try. Sammy's reputation took a major blow, as the taint of the Note 7 threatens to spread across all its devices, driving customers away.
How do you feel about getting a top-tier Samsung handset next time around (
Galaxy S8
/
Note 8
)? Are you still confident in Sammy, do you plan to give the company a break until it proves it has straightened its quality assurance out, or are you off of Samsung products indefinitely?