Would you say Android N is a meaningful upgrade over Marshmallow?
29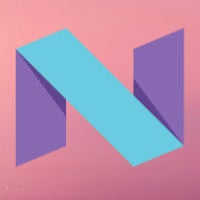 In a surprise move, Google made an early developer preview of the next major update to its mobile operating system—dubbed simply Android N for the time being—available to the public much earlier than expected. With a new update scheduled every month or so, it's fair to say that Google will be keeping us on our toes as we approach the third quarter when Android N is to go official.
This means that we've already had
our first crack at the new build
, along with a concise rundown of the
highlight features
and
under-the-hood changes
. To name a few, multi-window multitasking will be finally part of the core Android experience, and notifications are to receive significant usability improvements through Direct reply and Bundled notifications. Along with an improved Data Saving feature and a special Night Mode, the list is on the heavy side.

But while improvements and new features in bulk typically means at least some worthwhile additions are coming, we won't go as far as to take that for granted with Android N. We'd rather ask head-on. So, would you say that the proposed changes (so far) with Android N are a meaningful addition to the base established with Android Marshmallow?
10 important under-the-hood changes in Android N that will improve performance and user experience