Would you mind if Android flagships were thicker, but housed larger camera sensors?
89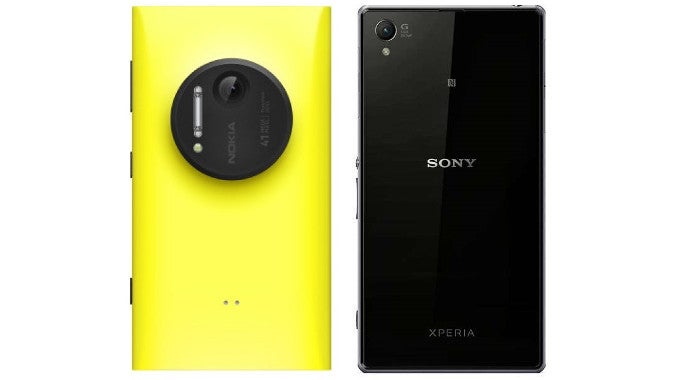 Nokia's
Lumia 1020
might be thicker than any Android flagship, but it sports one big advantage, and it's the big camera sensor. We don't mean big as in large resolution, though it certainly has that, too, but literally larger in physical dimensions. Theoretically, all other things being equal, a larger sensor can soak in more light, and produce better images.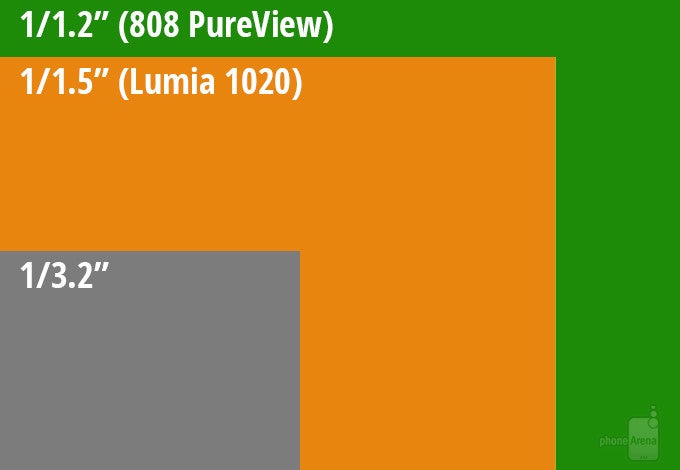 Lumia 1020 camera sensor size vs the average phone sensor size
The Lumia 1020 has a sensor with the whopping for a mobile 1/1.5" size - just a tad smaller than the 1/1.2" piece in the
Nokia 808 PureView
camera juggernaut of yesteryear. Nokia did engineering wonders to scale down the
41 MP PureView sensor
of the 1020, and transform it into the 20 MP unit that went into its first phablet - the
Lumia 1520
- but that one still sports a 1/2.5" size.
Compare it to the average smallish 1/3.2" piece in most Android smartphones, and you catch our drift. Sony bucked the trend with a 1/2.3" sensor for the 20 MP camera on the
Z1
and
Z2
, and Samsung now follows with the 1/2.6" 16 MP unit in the
Galaxy S5
.
Still, some argue that handsets are getting thinner for the sake of it, to the point of being uncomfortable to pick up and handle. That's why we wanted to ask you, if you'd accept Android flagships that are a few millimeters thicker, or have protruding camera lens on the back, but fit larger camera sensors. Alternatively, you might think that with their latest
16 MP
and
20 MP
cameras, Android flagships perform well enough in the photography department, while still keeping it fashionable. Check what your heart tells you in the poll widget below, and tell us your arguments in the comment section.