Would you grab the 5.1" Galaxy S7, or the 5.5" S7 edge?
23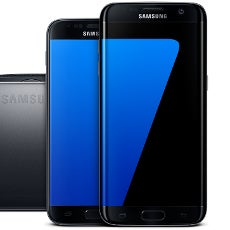 Samsung has apparently taken notice of the mishap it created last year by having an
S6 edge
with the same screen size as the S6, and an
S6 edge+
with the same diagonal as the
Note 5
last, which confused even us seasoned tech aficionados, and diluted its high-end portfolio to high heavens. This year it has enlarged the
S7 edge
's screen to the all-popular 5.5" size, and there might not even be an S7 edge+ to go with the eventual Note 6 later this summer.
The 5.1" Galaxy S7 is more manageable in the hand, of course, yet the S7 edge sports a stellar screen-to-body ratio, making it one of the most compact 5.5-inchers out there, while both phones come with tapered rears for a more comfortable grip, and cameras that are way more flush with the back than what we have on the S6. The S7 edge may be bigger, but has an added advantage in the form of a flexible AMOLED display curved on both sides, and used for a brand new Edge UX interface for added productivity.
Other than those, the phones sport pretty much identical specs and differ in price only about a Benjamin, that is why we wanted to ask you which one do you prefer, and which one would you get if you were on the market for a new handset. Tell us in the poll below, and argue your preferences in the comments.