Would you buy an unlocked (non-carrier) phone?
53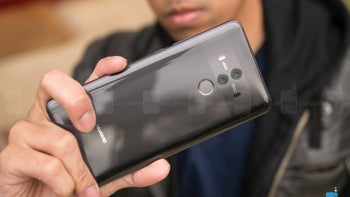 Nowadays, it's become common practice to buy a new smartphone whenever one is renewing their line contract. It hurts much less when a flagship's price is split in even payments over 24 months, and you may even get further price cuts, depending on promotions that the carrier might be running.
That said, providers definitely don't support a huge roster of smartphones to sell and if you want to stray away from the usual Samsung, LG, Apple, or Moto buy, you may need to go to a separate tech store... and buy an unlocked phone outright. Huawei is a very fresh example of this — the company has
just announced
that it would be selling the
Mate 10 Pro
— a
pretty cool handset
— in the USA. However, since it
couldn't land a deal
(or, allegedly,
the rug was pulled from under it
), the phone will not be available through carriers.
So, anyone who wishes to grab a brand-new Huawei Mate 10 would have to do so through Best Buy, Amazon, Microsoft, Newegg, or B&H. And they'll have to pay $799 for it, with no carrier-issued discounts or offers to soften that blow. Additionally, since it's a SIM card phone, it'll work only with GSM carriers — AT&T, T-Mobile, Cricket, MetroPCS, Simplemobile, and Tracfone.
But we are definitely not implying that the smartphone market outside of carrier-sold units is dead. On the contrary, we are pretty sure plenty of people go to a store or go online and order whatever phone they desire without having to jump through hoops, sign 2-year contracts, or read the fine script. So, we wondered – how many, exactly? Tell us in our poll!