Could this patent reveal a Samsung Bixby dedicated device that will rival the Google Home and Amazon Echo?
6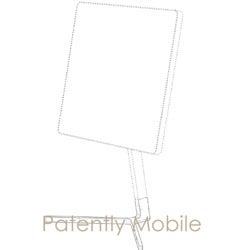 With its latest flagship, the
Galaxy S8
, Samsung introduced its newest take on a smart assistant – Bixby. It's nothing much right now, but the company is pretty convinced that it will become a valuable feature on its products in the near future – a notion that is evidenced by the very fact that Bixby has its own hardware button on the Galaxy S8 and S8+.
The rabbit hole may be going deeper than that, however. A recently discovered patent, which is already granted to Samsung, depicts an "audio device" that looks like it has been specifically designed to stand on a desk, by itself. While what we see on the sketches looks more like a monitor, speculations suggest that it may actually be a standalone hardware device that houses the Bixby AI and connects to your other smart stuff.
The standalone assistants seem to be the newest trend in the AI niche. First we had the Amazon Alexa, then the new Google Home. They are voice-controlled little devices that allow you to interact with your smart home IoT items, play music, check your schedule and the weather, shop and so on. Obviously, they can be the centerpiece of a manufacturer's device ecosystem and seeing as Samsung insists on having a piece of every niche that revolves around its smartphones, a Samsung Home (Bixby Home?) device isn't hard to imagine.