There is one big reason why China won't ban the Apple iPhone
14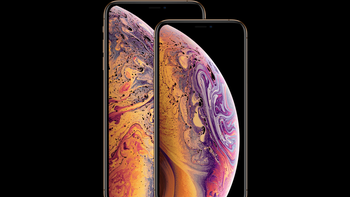 The U.S.-China trade war is one of tit for tat. Revenge and retaliation are at the heart of this ever-escalating battle. For example, last week the U.S. raised the tariffs on $250 billion worth of Chinese imports from 10% to 25%. China quickly added tariffs on $60 billion of U.S. exports. Now that the U.S. has put Huawei on the brink, what is to stop the Chinese government from instituting a ban on Apple in the country?
Securities firm Goldman Sachs thought that the idea of a Chinese ban on the iPhone was serious enough to crunch some numbers over. Goldman analysts, while not venturing an opinion on whether China will get revenge for Huawei, decided that such a ban would cost Apple 29% of its 2019 net earnings, or $3.35 a share. Last fiscal year, Apple had net of $59.5 billion so a quick and dirty estimate reveals that an iPhone ban in China could cost Apple more than $17 billion.
Many don't expect China to ban the device because such a move could harm China's economy. After all, Apple pays big bucks to contract manufacturers in the country to assemble the iPhone. In fact, because Apple depends on firms like Foxconn and Pegatron to manufacture its smartphone, the handset is considered an export from China and could be subject to U.S. tariffs in the future. If the iPhone were to be banned in China, Apple would be forced to cut production of the device, which might lead to huge layoffs of Chinese production line workers. With an economy already suffering from the trade war, this is something that the government there would try to avoid.
Huawei founder and CEO Ren Zhengfei still praises the iPhone

During Apple's fiscal second quarter (covering January through March),
the company saw its revenues from China drop 21.5% from $13.02 billion the year before to $10.22 billion
. The iPhone had a 7% market share in China during the calendar first quarter of this year, down from the 9.1% slice it earned for all of 2018. And even if China doesn't ban the iPhone, Apple's iPhone sales in China can suffer greatly due to the latest wave of nationalism that is gripping Chinese consumers; this is playing a role in deciding which new phone Chinese consumers can buy. Many analysts see Apple's market share continuing to decline in China. Zaker Li, who works for analytical firm IHS Markit, says that "Putting aside political issues, Apple's product offering and pricing strategies will be core reasons behind its (market share) drop." Kiranjeet Kaur, senior research manager at IDC Asia Pacific notes that "Chinese consumers' love for Huawei can only increase because of the ban. Unless of course hardware supply chain constraints affect the roll-out of its phones locally."
Earlier this week,
an article in the South China Morning Post
reported on a number of consumers in the country who are dropping the iPhone for a Huawei smartphone. Social media in the country is rife with comments like "Switch to Huawei! Hate those hypocrite. The era of 5G has arrived. Huawei has far more cutting-edge technologies than Apple." But even Huawei founder and CEO Ren Zhengfei had praise for Apple yesterday. "iPhone has a good ecosystem and when my family are abroad, I still buy them iPhones, so one can't narrowly think love for Huawei should mean loving Huawei phones," the executive stated.
Still, in these uncertain politically-charged times, it is completely unclear what the future holds even on a day-to-day basis. There is still a possibility that Huawei is used as a bargaining chip by the Trump administration to win favorable terms in any future trade talks with China. Under that scenario, Huawei could be removed from the Entity List if a trade agreement is reached. But that still won't stop the U.S. from considering Huawei a national security threat because it could be forced to use its products to spy on American consumers and corporations. It is unclear what Huawei could do to clear its name in the states. And as long as the U.S. government continues to inflict harm on Huawei, Apple CEO Tim Cook has to worry about whether China will retaliate against his company as unlikely as it seems.

Recommended Stories