With them being so similar, would you rather buy a Galaxy S8, or a Galaxy S9?
44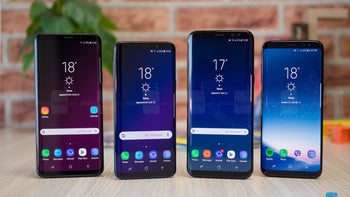 Samsung's 2018 flagship duo is all too familiar — the
Galaxy S9
and
Galaxy S9+
look a lot like last year's
Galaxy S8
and
Galaxy S8+
. But that's not necessarily a bad thing — Samsung had its formula right last year and the phones still look like they came from the future, the hardware stands, and the features are aplenty.
That's not to say that the S9 duo doesn't add some cool stuff. The stereo speakers are a very welcome new feature, the S9+'s secondary camera is definitely nice to have, together with the Portrait Mode (Live Focus) it brings, and a slight bump in hardware is always good. There's also the experimental blood pressure sensor, which is... you know — cool, but experimental.
With Sammy's flagships now sitting comfortably at a starting price above the $700 mark, we do believe that a lot of people would rather go for last year's flagships than cough up the dough for a new phone that doesn't really look all that new.
So, would you go for a new S9 (S9+), or are you more likely to look for a shiny, yet cheaper S8 (S8+)?