With the iPhone 8, Apple surrenders design leadership to Samsung
99+
This article may contain personal views and opinion from the author.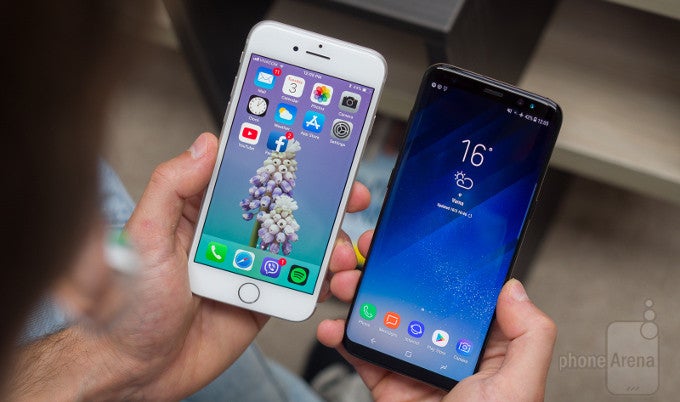 Ever since entering the scene in 2007, Apple has been the undisputed king of smartphone design. The company simply took things to a completely new level when it came to build quality and aesthetics. When Apple introduced the
iPhone 4
in 2010, with its breakthrough glass and stainless steel body, Samsung had the plastic, toyish
Galaxy S
, with a design that looked old as soon as it was released.
Since then, Apple has managed to keep its lead. It produced incredibly elegant designs like the iPhone 5, which later reached jewel-like status through the addition of fashionable color options like gold and rose cold. The more simplistic iPhone 6 design aged graciously, and led the whole industry into producing smartphones with almost no visually distinctive details, just a whole, single-piece body made of metal. Ever since its appearance in the market, Apple has been the design trend setter.
How Samsung outdid Apple in design this year
Somewhere along the way, Samsung decided it wanted to get better at this, as it had often been the subject of criticism when it came to the styling of its handsets. The company took a sharp turn in 2015, when it switched from plastic to glass and aluminum, for a general aesthetic akin to the iPhone 4, but in a more modern form, with larger screens and slimmer bezels. It wasn't all great at first: Samsung came up with some wacky color variants, and the ergonomics of the first Edge models were rather crude.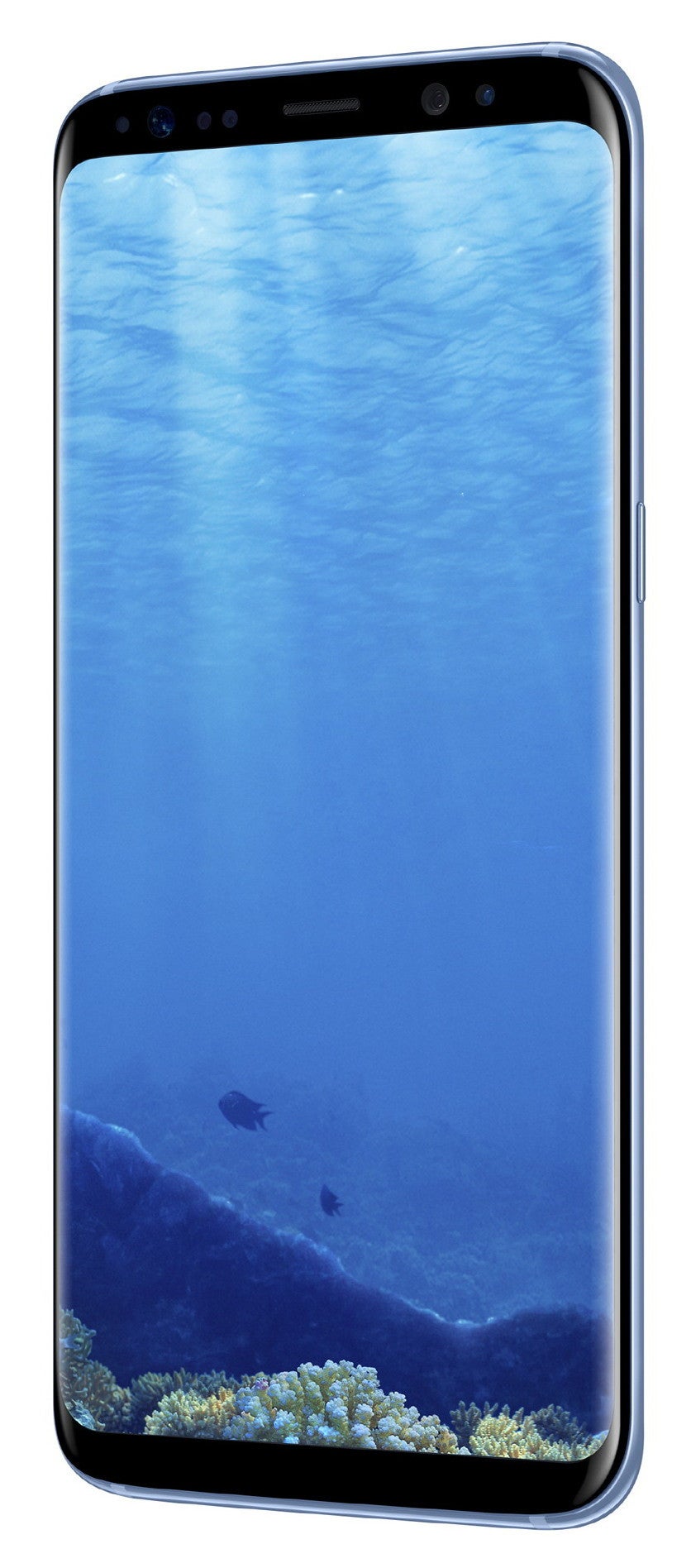 The Galaxy S8 is the culmination of Samsung's design efforts. And there's more to it than the expansive Infinity Display.
But Samsung is a company that learns through experience and feedback, and tends to iteratively improve its products with each generation. From the humble origin of its desire to produce smartphones that are worth looking at, to where we're now, we've seen meaningful upgrades to its smartphone line each year. While Apple has been holding onto the wonderful iPhone 6 design, we witnessed these key checkpoints for Samsung's design division:
Galaxy S6 and S6 edge: Launched alongside the iPhone 6s, these baby steps in design made the switch to quality materials, but lacked refinement;
Galaxy S7 and S7 edge: Both models improved on their predecessors, but the major achievement was the S7 edge, which refined the ergonomics of the S6 edge, and offered a large display in a relatively compact body;
Galaxy Note 7: Halfway between the S7 and S8 generations, the Note 7 felt like another step forward, with even better ergonomics and eye-catchy color solutions like the Coral Blue one. Not only did Samsung start to get the hang of building quality phones, it started having fun with colors, and in a fashionable way at that!
And this brings us to today, where we have the Galaxy S8 line and the Note 8. You may think that Samsung's current design language is all about extra-slim bezels and an expansive "Infinity Display", but there's more to it. First, take a look at the material and finishes Samsung has used for its current smartphones: once again glass on front and back, but this time, it's held together by an elegantly shaped aluminum frame with a high-gloss surface. This makes the metal feel very smooth and more organic to the touch; it also creates the effect of one whole, continuous object, as reflections of the environment jump happily from glass through metal, and then over to glass again on the other side. One of the things Samsung's designers are very proud of with the GS8, is the even better in-hand feel of the phone; and indeed, between the natural, highly polished surfaces, comfortable size and good weight balance, the Galaxy S8, and even the large S8+, feel exceptionally satisfying in the hand.
And then, there's the color selection the Galaxy S8 is available in. Take a look:
All Galaxy S8 color variants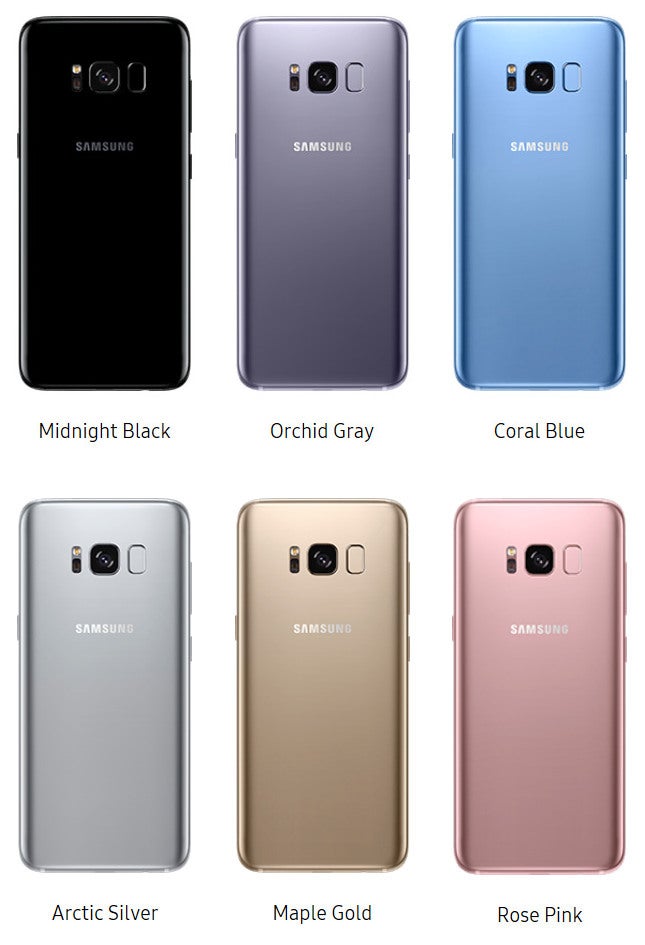 The remarkable range of color options for the Galaxy S8
Compared to this remarkable diversity of fresh, tranquil colors, Apple's current selection of dark gray, white, and gold for the iPhone 8 looks bleak and uninspired.
The current iPhone design language looked and felt great up until this year. We thought the culmination of this chapter was the iPhone 7, and expected Apple to finally modernize its line-up this year. Only this didn't happen. Instead, Apple attempted to freshen things up a bit by switching to a glass back, but the overall aesthetic of the iPhone remained unchanged, and the new, limited selection of colors only made it look even less impressive.
iPhone 8 is the most refined smartphone, but it looks so 2014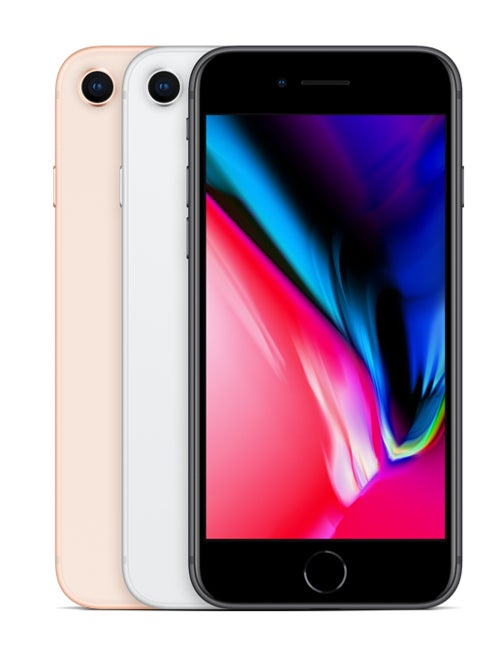 Welcome back, 2014.
Now, there is one thing to keep in mind when talking about Apple design, and it's that in very premium market segments where things are expected to just work, radically changing or redoing a design usually isn't considered a beneficial move. Take a look at a Mercedes S-class or BMW 7-series for example, or a Bentley. These top-tier cars are super-expensive and offer all the features and goodies you can think of, yet overall design usually remains on the conservative side, avoiding any possible causes of stress from abrupt, sharp changes in the experience. This is the type of general experience Apple is going for, but being conservative doesn't mean being stale. It doesn't mean that small, iterative enhancements aren't welcome, and the one area where Apple has definitely fallen behind in terms of continuous improvement is design.
Yes, it's been busy with the iPhone X, and yes, it's probably looking to downplay the 8 line a bit so the X can shine brighter and possibly sell more. But at this point, Apple is starting to compromise its more mainstream product. Apple customers pay Apple's high prices and expect an equally high-quality product in return. The iPhone 8 and 8 Plus are two extremely refined machines, but in 2017, they don't exactly look the part. Coming up with what essentially looks like the same phone, and calling the design "all-new" is close to an insult for fans of the iPhone series.
The iPhone X is not enough
But even if the iPhone 8 is boring, doesn't the iPhone X take the crown of smartphone design this year? Yes and no. Yes, because the iPhone X is expected to be the most exquisite phone with an all-screen design so far, and no, because if you look closer, you'll see that almost all of the elements that make it so great are already found on the Samsung Galaxy S8. However, the GS8 is also available in a range of fashionable, coordinated colors, while the iPhone X comes in just black and white, limiting its potential as an accessory for self-expression.
It seems clear, then, that this year, Samsung has assumed the role of design leader and trend-setter. It's been able to bring superior phone aesthetics half a year earlier than Apple. The iPhone 8 is supposed to be somewhat understated, but this shouldn't be to the point where it comes across as stale. It's simply not cool enough. And while the much more expensive iPhone X will deliver much of what the Galaxy S8 has been offering for a while now, it also seems to promise surprisingly little more.
This year, S marks the spot.