With the G Pro 2, LG continues its buttons-on-the-back trend. How do you feel about that?
34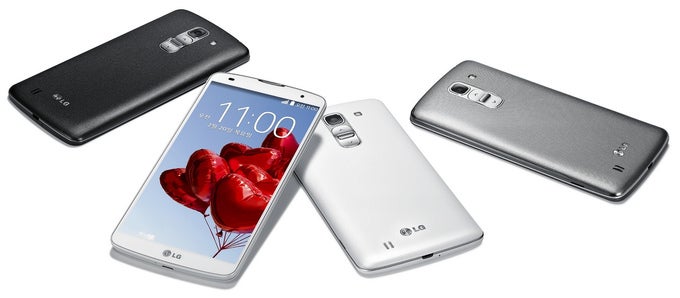 In general, people tend to instinctively resist change – most of us get an awkward feeling when we're forced to break a habit or change a routine. That is why it was was risky, to say the least, for LG to launch a flagship smartphone – the
LG G2
– with buttons placed on the back, not on the sides. After all, there was no knowing whether potential buyer would embrace the idea, or immediately reject it regardless of the smartphone's technical capabilities.
But from the looks of it, LG has no intention of abandoning its unique button design. The
LG G Pro 2
was
made official yesterday
, and just like the LG G2 and the
LG G Flex
before it, its power and volume keys are placed on the back.
Now, LG's buttons-on-the-back concept isn't disastrous by any means. In fact, it has its benefits – the lack of side buttons allows LG's engineer to make smartphones less wide (read: easier to grasp). It takes time, however, for one to get used to using these keys, as we mentioned in our
long-term LG G2 review
, so they aren't an ideal solution either.
How do you feel about all this, guys? Are you okay with LG's unorthodox button design? Or would LG's high-ends stand lower on your "Want It" list because of their button placement? Cast your vote below!