With 300 million accounts, Instagram has more subscribers than Twitter
6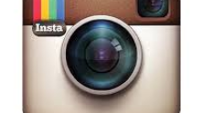 Instagram is red hot. The Facebook owned social media site has doubled the number of its subscribers from 150 million in September 2013, to the September 2014 total of 300 million. According to Nomura Securities analyst Anthony DiClemente, this means that the number of Instagram subscribers currently tops the number of Twitter members, pegged at 284 million.
The analyst said that Instagram is also growing its user base faster than Twitter is. On a year-over-year basis, the number of Instagram subscribers rose 22% in the third quarter. That figure comes from the bean counters at Barclays, and will slow down next year to a growth rate of 14.8%, according to eMarketer. Instagram itself says that 70% of its traffic comes from beyond the borders of the U.S. That would mean that 90 million Instagram users live in the states, as opposed to the 63 million Twitter users who live there.
Facebook paid $1 billion to buy Instagram
in April 2012, (although a drop in Facebook's stock price took the final purchase price under the $1 billion mark) and
has started to monetize the app using ads
.
"It has roughly doubled from 150 million in September 2013, meaning not only is Instagram now larger than Twitter — 284 million monthly active users as of Sept. 30 — but it's also growing its user base faster than Twitter."-Anthony DiClemente, analyst, Nomura Securities
source:
NYPost