Windows RT version of Microsoft Surface to be priced at under $350?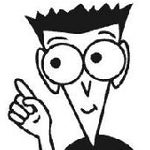 One of the unanswered questions about the Microsoft Surface tablet is how much it will cost. Last month,
sources within the supply chain
pegged the
Microsoft Surface Windows 8 Pro
variant at $500 and up, while the
Microsoft Surface Windows RT
tablet was tagged at less than $399. A confirmation of sorts for the pricing of the latter tablet has appeared
in a contest
on the dummies.com web site.
Windows 8 for Dummies
and
Surface for Dummies
. As with any contest, the value of the grand prize has to be disclosed. According to to the dummies.com website, the value of the books and the tablet adds up to
approximately $350
. Taking the books into account, we know that the Microsoft Surface Windows RT tablets will be available for less than $350. Now if we can only find a contest for the Windows
8 Pro
model, perhaps we will be able to confirm a price for that variant as well.
For those who don't know the difference between the two versions of the Surface tablet, the Microsoft Surface Windows 8 Pro model uses an Intel processor and is similar to having a mobile PC. The Microsoft Surface Windows RT tablet uses an ARM based processor and works like other mobile tablets like the Apple iPad and those running on Android.
source:
Dummies.com
via
WMPoweruser