Windows Phones manufacturing price to be reduced by half for next year to gain on volume
11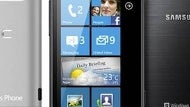 Considering that the first teardowns show sub-$200 manufacturing price for phones like the Apple iPhone 4S, the revelation by Microsoft's Andy Lees that the initial batch of Windows Phones went up to $400 a piece was rather telling why manufacturers were reluctant to push more - the margins must have been razor-thin.
Now, he claims, Microsoft has secured the kind of long term component supply contracts that the best manufacturers enjoy, which will allow the production price to go down to $200 for Windows Phones as well. What will be the final price for the end consumer is another story. Apple is this bight shining example
how you can make a smartphone for roughly $200 and sell it for roughly $600
by keeping tight grip on the supply chain and control component prices by prepaying, so the competition is apparently starting to learn.
Andy Lees mentioned "volume, volume, volume" as Microsoft's main incentive to
talk to exclusive suppliers like Qualcomm for better prices
, since the WP manufacturers will be able to produce the phones cheaper and in abundance. He said that Redmond will be paid less royalty fees for using Windows Phone, since the licenses price depends on the cost to manufacture somewhat, but volume will be making up for that.
Microsoft is also planning to enter China with its mobile OS next year, probably riding on the wings of the upcoming Nokia Windows Phones, as the Finns sport an abundance of street cred there.