Windows Phone users take longer to arrive at their "destination" according to latest PornHub stats
37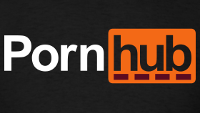 Last year,
52% of porn viewers in the U.S. turned to their mobile devices
to watch sites like PornHub. The site keeps track of a number of amazing statistics. For example, in 2013, U.S. viewers of the site spent the most time per session, at 10 minutes and 39 seconds. The "quickest" country was Japan, where the average PornHub activity lasted just 7 minutes and 14 seconds.
Among the latest stats, PornHub tracked the number of pages per visit. Now, you can read whatever you want into these numbers, but it turns out that Windows Phone users average 10.27 pages looked at during an average, uh, sitting. That compares to the 9.06 pages that Android users look at, and the 9.63 pages on average that BlackBerry users look at. For iOS users, the average is 9.78 PornHub pages viewed at one time. It would appear that Windows Phone users might take a bit longer than users of the other platforms, to complete their journey.
On the other, er, hand, the average time of each visit gives us some new information to ponder. BlackBerry users spend the most time per session at 11 minutes, 53 seconds. There is more than two minute difference between that figure, and the 9 minutes, 17 seconds that the average Windows Phone user spends on the site. We could point out that BlackBerry users are older, executive types. Perhaps they need the extra two minutes to reach their objective. The shortest amount of time spent on PornHub belongs to iOS users at 8 minutes and 53 seconds.
So what platforms are visiting PornHub the most? Based on global traffic, 48.34% of visitors to PornHub are taking the trip on Android. 40.60% are using iOS. 2.3% of global visitors to the site are using Windows Phone when they arrive at the site (U.K. readers will understand that). While 1.81% are employing a BlackBerry when visiting PornHub, 1.18% are using a Samsung mobile device. Could Samsung use this information in a new ad? It might be interesting to see how multi-tasking might fit in.
Lastly, about 1 out of every three visitors to PornHub is taking care of business from the U.S. There is a big falloff to the 10.39% share owned by U.K. viewers. Mexican viewers are next, owning a 4.90% slice of the pie. Feel free to check out the stats by thumbing through the slideshow below.
source:
PornHub
via
Gizmodo