Windows Phone overtook BlackBerry for number three mobile OS in 4th quarter 2012
21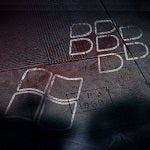 We kind of already knew this without any official analytical data, but now Strategy Analytics has released a report making it essentially official. We have seen a lot of ambiguous claims from Microsoft with few hard numbers over the past several months, but this third party report vindicates the claims.
Now with BlackBerry 10 unleashed, the stage is set to see how the market will shake out for the rest of 2013. We will see those reports come from Europe and Canada first, only because BlackBerry's Z10 will not be available in the United States until the latter part of March (at the earliest apparently). While Canada seems like it would be a slam-dunk for BlackBerry, we would not guess that success is guaranteed.
"Microsoft Windows Phone overtook BlackBerry OS to become the third largest smartphone platform in the influential United States market during Q4 2012. It was the first time Microsoft has surpassed Blackberry since 2006." - Strategy Analytics
We are not going to draw on any official data here, but simply point out that Microsoft's head start in time for the holiday shopping season, and solid hardware offerings from the manufacturers may pose a significant challenge to BlackBerry. That said,
the reported strong start for the BlackBerry Z10
is an encouraging sign for the "inventor" of the smartphone.
The report also points out that for the first time, Android lost market share in annualized terms. You know what that means right? 2013 is going to be a great year for wireless. We have the big players all in the game again, plus we will see Sailfish make a debut this year.
Does this mean we will see massive shifts in the market this year? No, but it will indicate how people receive alternatives to the two gorillas in the room, iOS and Android. The "pie" is getting bigger, but also getting saturated, so the challenge to the manufacturers and software platforms is to change how people eat their pie.
sources:
Strategy Analytics
via
WPCentral
and
BGR