Windows Phone grabs double digit market share in some European countries
17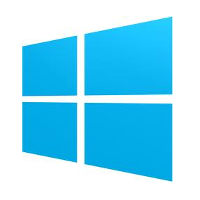 The latest data from Kantar Worldpanel measures the three months ended August 2013, and shows that Windows Phone now has a 9.2% share in the top five European markets. In Germany, Microsoft's mobile OS is within a percentage point of iOS. Both iOS and Windows Phone, while well behind Android, are showing faster growth than the leading OS in the region. It is possible that the 70% plus market share owned by Google's open source OS in Europe is the peak in that area and that everyone who favors the platform already has a device running it. If that is the case,we could see iOS and Windows Phone start picking up share being lost by the leader.
Windows Phone's momentum in Europe comes from the company's strength in the low to mid-range sector with the
Nokia Lumia 520
. We've already addressed
the success that Nokia has been having with this particular low-priced model
. The company is also hitting on all cylinders with the 16 to 24 year old and the 35 to 49 year old smartphone users. Meanwhile, BlackBerry's problems continue. Across the top 5 European countries (Great Britain, France, German, Italy and Spain), the Canadian OEM has a
2.4
% share which drops to an irrelevant 1.8% in the U.S.market.
In the U.S., even before the release of the new
Apple iPhone 5s
and
Apple iPhone 5c
, the Cupertino based tech titan was beginning to pick up market share. In the country, Apple now owns a 39.3% slice of the stateside smartphone pie. Speaking of Apple, iOS and Android are neck and neck in Japan, with only 1.2 percentage points separating the 48.6% of the region's smartphone market controlled by iOS and the 47.4% belonging to Android. With NTT DoCoMo carrying the iPhone for the first time, iOS might be able to gain some space between itself and its top rival.
source: Kantar via
Engadget