Windows Phone gained market share around the world in 2013, mainly at the expense of iOS and BlackBerry
28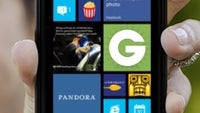 Microsoft's Windows Phone more than doubled its market share in Europe from November 2012 to November 2013, research firm Kantar Worldpanel reveals. The platform, resurrected by Nokia with both cheap and expensive handsets, also registered gains in the US, but not as significant as in Europe.
According to Kantar, Windows Phone held 10% of the smartphone market share in Europe (including the UK) in November 2013, thus entering the top 3 smartphone OSes. Android and Apple's iOS are still the obvious leaders, although Windows Phone managed to overtake iOS in Italy (16% market share versus only 11% for Apple's platform).
Windows Phone's US market share grew from 2.6% in November 2012 to 4.7% this November, but Android (50.3%) and iOS (43.1%) are still far ahead.
If you take a look at the detailed numbers in the images embedded below (put together by Kantar), you'll see that iOS' market share declined almost everywhere. Not by much, but still, it's noticeable. Meanwhile, just like Windows Phone, Android continued to grow.
BlackBerry's market share went down in virtually all regions, but that's
not a surprise to anyone
, is it?
Interestingly, it appears that absolutely no one is buying Windows Phone handsets in Japan - because no one is selling them there, where Apple's iOS holds a staggering 69.1% of the market share.
source:
Kantar