Windows Phone developers unhappy with Microsoft's underperforming in-app ad network
33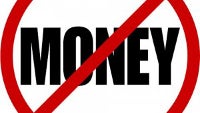 Microsoft developers are not happy about the performance of Redmond's in-app ad network, Microsoft PubCenter. According to a report published on Wednesday, poor fill rates as low as 2% are upsetting the code jockeys that write for Windows Phone. Of course, Microsoft is not a company that is known for advertisements, unlike Google. The latter has a Windows Phone 8 SDK for AdMob, which means that Windows Phone developers who want to get paid for ads appearing on their apps, might need to hop over to a rival.
The failure of PubCenter to provide a stream of income for Windows Phone 8 developers also affects Windows Phone 8 users. With ads unable to line the pockets of developers with
moola
, those writing apps for the platform will have to stop depending on advertising dollars and will start charging for their apps. So instead of downloading free apps supported by a robust in-app ad network, WP8 users will have to support the entire process by reaching into their wallets and purses to pay for apps that might have been free otherwise.
One developer complained that his earnings have fallen 99.5%. Microsoft responded in one forum by saying that it is trying to build a stronger and more reliable ad serving platform. It defends the use of geographic relevance by giving the example of a U.K. eatery advertising in the U.S. That, of course, would be a total waste of an ad impression.
source:
MicrosoftDeveloperNetwork
via
WMPoweruser