Windows Phone Marketplace up to 90,000 apps
16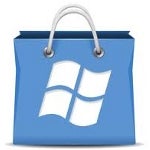 so far has found 90,327 unique apps with 12 Marketplaces to go
. The reason the number might seem so high is that this is not the usual method used to count apps. Usually, the counter doesn't go through all of the different Marketplaces. 100,000 apps would be quite a psychological benchmark to reach and could spur on developers to keep writing for the platform. In October 2009,
Apple's App Store hit the 100,00 app level
and one year later to the day, the
Android Market hit 100,000 apps.
Currently, it is estimated that there are 600,000 apps in the App Store and 500,000 in Google Play Store.
The latest breakdown of the Windows Phone Marketplace by WP7Applist.com shows that
66% of all apps in the Marketplace are free
, with 23% being paid apps and 11% listed as a trial. The leading category, with 17% of apps in the Windows Phone Marketplace is "entertainment," with "tools and productivity" a close second with 15% of the pie. "Games" comes in third with a 13% share of the apps in the Marketplace.
source:
WP7Applist.com
via
WMPoweruser