Windows Phone 8.1 to support 10 inch slate
10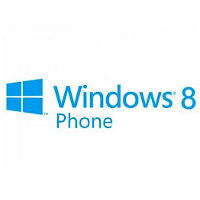 A published report on Wednesday says that Microsoft is planning on updating Windows Phone 8 to Windows Phone
8.1
. We have seen previous references made to such a build and back in May,
information from mobile ad site AdDuplex said that Windows Phone 8.1 was being tested
. Back in June, the Windows Phone 8.1 name
appeared in a manifest file
and was
spotted once again in August with word that Microsoft was testing the mobile OS
. The next month, someone found a microSD card on which was a photograph of the
Nokia Lumia 620
supposedly running Windows Phone 8.1
.
The latest word on Windows Phone 8.1 is that it will bring several enhancements to the software including the ability to support tablet screens from 7 to 10 inches. The upcoming
Nokia Lumia 1520
phablet will contain the GDR3 update that allows Windows Phone 8 to support the 6 inch glass on the device. But that support ends before the screen hits tablet-sized territory which is why the Windows Phone 8.1 update is needed for larger tablet sized screens Microsoft is also looking to
merge Windows Phone apps and Windows apps with a unified app store by Windows 8.1
According to Wednesday's report, Windows Phone 8.1 will scrap the back button. Apparently, studies have shown that most Windows Phone users do not use the back button to exit an app, favoring instead to use the start button to open a new app. Windows Phone 8.1 will also eliminate some of the problems the OS has with multitasking.
With the
Nokia Lumia 1520
phablet due to be
unveiled on October 22nd at a Nokia event in Abu Dhabi
, we expect to see the GDR3 update released on or slightly before October 22nd. That update is needed so that Microsoft's mobile OS can support the 6 inch screen and the quad-core Qualcomm Snapdragon processor on the phablet.
source:
Pocketlint