Windows Phone 8.1 "developer" rush takes down App Studio
27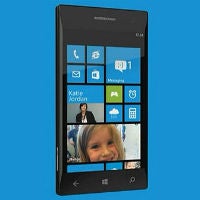 Today has been a big day for Windows Phone. The developer preview of Windows Phone 8.1 has been released, and Microsoft has made it quite easy for non-developers to
get their hands on the software
, if they want. Unfortunately, the ease of getting Windows Phone 8.1 has caused a rush which has taken down Microsoft's App Studio.
As we told you earlier, all you have to do to get the update now is to sign up as a developer at the App Studio website, then download the Preview for Developers app, and you should be good to go. But, it seems that because so many pseudo-developers have been heading to the App Studio to sign up, the site has been failing all morning. We have been checking the site periodically since about 9AM EST, and the site only just now (~12PM EST) let us complete a sign up.
This kind of failure doesn't bode well for new Microsoft CEO Satya Nadella's plans for the Windows Azure platform to be the cloud of choice, but it does prove that Microsoft has made the right choices with the Windows Phone 8.1 update. If there is enough demand to take down a Microsoft site, there have to be quite a lot of people that want to test out Cortana right now.