Windows Phone 7.7 might come to current WP handsets instead of Apollo
34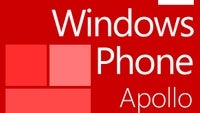 Oh boy, here we go again! Right when the scales started tipping in favor of
current Windows Phone devices potentially getting an update to WP8
, we have the German subsidiary of Business Week suggesting that Microsoft's plans are a bit different. According to the media's source, an update is indeed coming to these smartphones, but Windows Phone 8 is not it. Instead,
current WP handsets will supposedly get Windows Phone version 7.7 or 7.6,
which is going to be more of a
"feature update"
that will only introduce certain WP8 features. The source claims that it was a senior Microsoft manager and a Nokia insider who spilled the beans on this.
"An update is not technically possible because Windows
[Phone]
8 uses different chip sets"
, the tipster explains. Nevertheless, if Microsoft is really going to bring as many of Apollo's features to current WP smartphones with the aforementioned Windows Phone 7.7 update, the scenario that the rumor projects might not be as bad as it seems. After all, the exact version number does not matter as long as the platform can do anything that the more advanced iteration is capable of.
In any case, don't forget that this is just a rumor, so it might end up being quite off track. Official information about Windows Phone 8 will likely be unveiled later this month, during the
Windows Phone Developer Summit
.