Windows Phone 7 sales "catastrophic" at 674,000?
59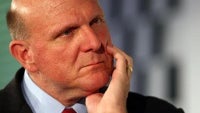 Windows Phone 7 sales are an elusive topic ever since the launch of the platform back in November2010. Even after Microsoft announced its quarterly financial results, it remained tight-lipped aboutthe actual sales of WP7 phones, but could the company have stumbled morethan expected? According to Russian tech analyst Eldar Murtazinthat's exactly the case as he estimates Windows Phone 7 sales at thedisappointing 674,000 units. Murtazin doesn't specify the period, butby all visible clues he refers to data for 2010.
The analyst doesn't provide any detailsabout the basis of his calculations, so take this with a grain ofsalt and more as an approximation as none of the phone makers orcarriers has given an exact sales figure. But Murtazin does mentionthat unofficial data he got from carriers and retail chains is"catastrophic." To put it all in context, Redmond hasannounced that carriers have shipped some 1.5 million WP7 smartphones to the market, but actual sales to the end-user haven't reached even a halfof that number. And the gap between shipped and sold units hascontinued to widen in Q1 2011.
The analyst summarizes sales harshly asan expected absolutefailure, laying the blame on Microsoft's strategyto try to compete in the already crowded high-end segment where iOSand Android have proven their maturity, while WP7 has been lackingbasic features up until recently. What is your opinion on Redmond'sWP7 platform? Don't hesitate to share your thoughts in thecomments below!
source: Mobile-Review (translated)