Windows 8 on an 8-incher? Acer Iconia W3 tablet leaks with tiny dimensions
15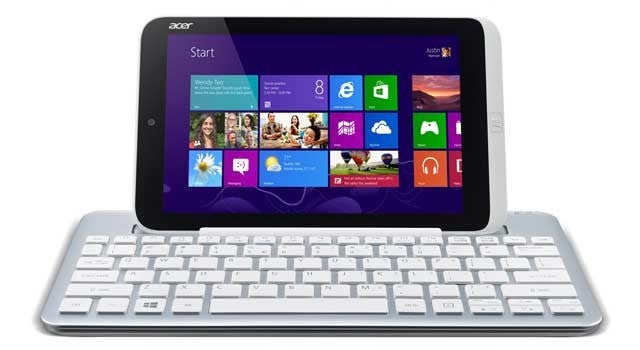 It was recently
confirmed by Microsoft that it is scaling Windows 8 to fit into smaller tablets
, like the seven or eight inch crowd Android made popular. It didn't take long for OEMs to start making some indeed, and now we have the first physical confirmation of their existence.
A spy shot of what is dubbed the
Acer Iconia W3
reveals a smallish 8" tab docked into a physical keyboard, with claimed 1.8 GHz Intel Atom Z2760 processor and 2GB of RAM, which seems to be the bare minimum for running Win 8 somewhat decently, yet offer ARM-like battery endurance.
The screen res is unknown, but knowing that Microsoft quietly relaxed the minimum 1366x768 requirements not long ago, the W3 might sport 1200x800 pixels, akin to the
Galaxy Note 8.0
or
Google Nexus 7
.
Price and availability are unknown at this point, but considering
Intel waxing poetic how small Win 8 slates might go as low as $200
, we wouldn't be surprised if Acer releases the thing in the $300 ballpark, or maybe even less. Moreover, Acer asked the website which got the top to pull the image down, thus giving even more credibility to the story of the little Windows 8 tablet.