Windows 10 Mobile allows newly installed apps to be opened directly from the store
16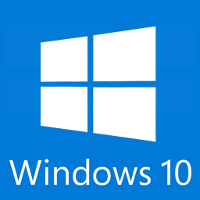 Build 10166 of Windows 10 Mobile brings a feature to the Windows Phone Store that is new to Windows Phone users. That is the ability to open a newly installed app directly from the Windows Phone Store. Yes, we know that Android users have had this ability for years, but for Windows Phone users, this is a new treat. Currently, when a new app is installed, those rockin' Windows Phone
8.1
can view a newly installed app but cannot open it.
As we noted last week, many of the changes being made to Windows 10 Mobile will allow the platform to catch up with Android and iOS. For example, another change to the Windows Phone Store
will allow users to see what in-app purchases are available for each freemium app
. The pricing for each of these apps is also posted. Once again, this is a feature that Android users (and iOS users as well) have already been enjoying.
Time marches on
toward the expected September roll out of Windows 10 Mobile
. We should see continued improvements to the platform made with each build. The big question is whether merely catching up with Android and iOS will be enough to make sure that Windows Phone survives long term..
source:
WindowsCentral