Windows 10 Mobile Creators Update now rolling out to regular (non-insider) users
6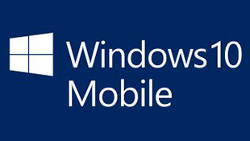 One day later than expected, Microsoft has started sending out the Windows 10 Mobile Creators Update worldwide to regular Windows 10 Mobile users. Yesterday, Microsoft decided to release the update to those registered as insiders. As we previously told you,
only 13 units are receiving the update
. But these 13 do account for 60% of Windows 10 Mobile users across the globe, according to AdDuplex. The latter is a cross-promotion network for Windows Phone and the Windows Store. For the 40% not receiving the Creators Update, their phones' updating days are over.
Thanks to a change in the updating process, handsets receiving the Windows 10 Mobile Creators Update won't have to reinstall the whole OS again as part of the update. Instead, the files being sent out contain only those parts of Windows 10 Mobile that actually contain changes. This allows for smaller and faster updates. The Creators Update comes with an improvement to Bluetooth that is focused on wearables like Fitbit fitness trackers. Once the Creators Update is installed, these wrist worn devices will be able to receive notifications about calls and texts without having to implement a hack.
Another new feature allows e-books to be read in the Edge browser. This will work for books purchased from the U.S. Windows Store, and books owned personally by the user. Emoji will now be in color matching what you see on a Windows PC, and the emoji keyboard now has support for the rainbow flag. Speaking of the emoji keyboard, it will now stay open after an emoji appears in a text field. The update also improves support for videos while using Continuum (as long as Miracast is being employed).
With the update, users can now add custom ringtones by dragging or dropping files into the ringtones folders. And not only are updated devices more stable, in some cases battery life has been improved. The 13 devices receiving the update starting today include:
SoftBank 503LV
VAIO Phone Biz
MouseComputer MADOSMA Q601
Trinity NuAns NEO
News of the update rolling out came from a tweet sent by Dona Sarkar, head of the Windows Insider program at Microsoft.
source: @donasarkar via MSPoweruser