Only 13 Windows 10 Mobile powered phones will receive the Creators Update
15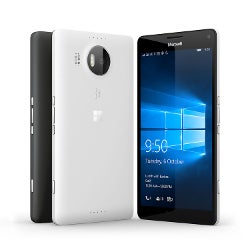 It might not come as a surprise to you, and you probably didn't give it a second thought, but the Windows 10 Creators Update is not going to be available for all Windows 10 Mobile powered devices. Being put out to pasture are units like the
Nokia Lumia 930
,
Nokia Lumia 830
and the
Nokia Lumia 1520
. These three models are over two-years old, which means that they will not be receiving the Creator's Update. These handsets will be limited to patches and cumulative updates.
The list of handsets that will receive the mobile version of the Windows 10 Creators Update include:
Lenovo Softbank 503LV
MCJ Madosma Q601
Trinity NuAns Neo
VAIO VPB051 [Vaio Phone Biz]
The update doesn't bring much in the way of changes for phones. Once the Creators Update is installed, you'll notice improvements to the Edge browser, new support for e-books, and the new icon for the "Share" function..
"Beginning this month, Microsoft will release the Creators Update for Windows 10 customers including those using Windows 10 Mobile. As has been the case with pervious Windows updates, a device may not be able to receive the Creators Update if the device hardware is incompatible, lacking current drivers, or otherwise outside of the Original Equipment Manufacturer's ('OEM') support period. These devices will continue to receive security and servicing fixes according to our OS support policy. The full list of supported devices will be posted on the Product Lifecycle page soon."-Microsoft
The update will start rolling out to the 13 eligible devices on April 25th.
source: MSPoweruser