New HQ Words game starts streaming daily; solve word puzzles to win real cash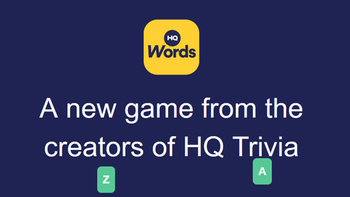 Remember when you
couldn't wait for the next HQ Trivia contest
, giving you the opportunity to win some cash by displaying your knowledge of useless information? The app has lost a lot of steam since earlier this year when it was the second most downloaded app in the App Store. That was back in February, and last month it was the 253rd most downloaded App Store app. Each trivia contest used to attract one million visitors, but that has cooled off to 200,000-400,000 participants for weekday games. Splitting a limited jackpot with several winners has resulted in cash payouts so low, no one wants to interrupt their day by playing for a few bucks.
A new Wheels of Fortune like game was expected to launch in October, but
according to Tech Crunch
, it is now scheduled for streaming in the U.S. at 6:30pm PT (9:30pm on the East Coast) each day. Called Words, the new show is now part of the
renamed HQ Trivia & Words app
available for the iOS platform. A similar update to the Android app should come soon.
HQ Words asks players to solve a word puzzle within 25 seconds. The host, Anna Roisman, provides an initial clue and then adds more hints as the clock ticks down (see image at the bottom of this article). If you pick three wrong letters, or the clock expires, you lose. Players will get to spin a wheel before each round to reveal one letter. Those who make it through ten rounds without losing will split the game's jackpot amount. The three who solved the puzzles in the fastest time will earn a larger chunk of the cash.
HQ recently faced an internal struggle for control when co-founder and CEO Rus Yusupov was replaced as Chief Executive by co-founder Colin Kroll. But
Kroll's untimely death from a heroin OD
has allowed Yusupov to reclaim the title.
"(HQ parent) Intermedia Labs introduced the world to a category-defining product, HQ Trivia. Once again, with HQ Words, Intermedia Labs is poised to captivate the world with a revolutionary experience that will bring people together in new ways around live mobile video. HQ Words is the most interactive experience we've ever made."-Rus Yusupov, co-founder, CEO, HQ Trivia
Only time will tell whether Words will be able to save HQ from ending up as, well, the answer to a trivia question about failed apps.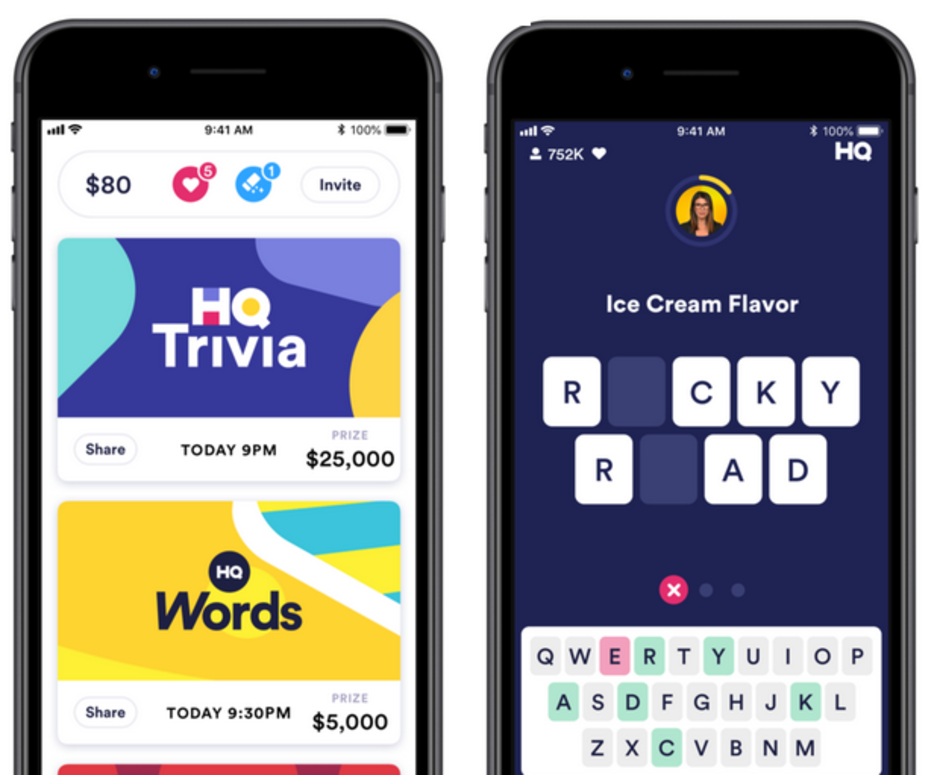 HQ Words is now being played every evening in the states
Recommended Stories