Will we see the Apple iPhone 7 launched earlier than expected next year?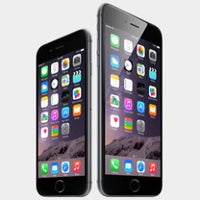 It hasn't even been two months since the launch of the
Apple iPhone 6s
and
Apple iPhone 6s Plus
, but already there is talk about the next iteration of Apple's iconic smartphone. According to a person who claims to be familiar with Apple's plans, the tech titan is going to design, develop, and mass produce the next iPhone ahead of schedule. This source insists that Apple is looking to take advantage of what it expects will be heavy demand for a re-designed
iPhone 7
.
Apple's design schedule calls for a newly designed iPhone to be followed the next year with an "S" model that keeps the same design as the prior year's phone. In 2014, Apple raised the screen size from 4-inches on the
Apple iPhone 5s
to 4.7-inches on the
Apple iPhone 6
. A 5.5-inch phablet, the
Apple iPhone 6 Plus
, was also introduced. That led to this year's Apple
iPhone 6s
and Apple
iPhone 6s Plus
. Apple's schedule now calls for a newly designed Apple iPhone 7 and Apple
iPhone 7 Plus
for 2016. According to the source, Apple is concerned that as we move into 2016, sales of the iPhone 6s and iPhone 6s Plus will start to wane as consumers wait for the newly designed iPhone 7.
The best person to turn to when you want to figure out what Apple is doing with its mobile products, is KGI Securities analyst Ming-Chi Kuo. He is always among the earliest with iPhone information, and his calls have usually been right on. Kuo sees Apple beginning to mass produce the iPhone 7 during the third quarter, which essentially means there will be no change to the release schedule. He says that Apple will stuff 3GB of RAM into the iPhone
7 Plus
, with the iPhone 7 sporting the same 2GB of RAM used on the current models.
For the last four years, Apple has released its new iPhone(s) around the third week of September. The
Apple iPhone 4s
was launched in October of 2011. The
Apple iPhone 4
and
Apple iPhone 3GS
both went on sale in June, as did the OG
Apple iPhone
. The
Apple iPhone 3G
was released in July.
Kuo is also looking for
Apple to introduce a 4-inch iPhone in the first-half of 2016
. While images of a such a device circulated last year, the
so-called Apple iPhone 6c was never produced
. But last April, there was a report that
AU Optronics had received an order for 4-inch iPhone panels
that Apple would use on a new phone in 2016.
That story now dovetails perfectly with Kuo's rumor.
source:
AppleInsider