Will the price be right for the Samsung GALAXY Nexus?
36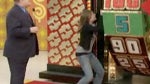 Everyone has been so focused on when the
Samsung GALAXY Nexus
should be launched that they are forgetting that there is a price that needs to be paid to own the device. We have reported on leaks that showed an
apparently legit price of $199.99 on contract
, and we have seen the
Wall Street Journal
write in Monday's edition that the phone will be priced $100 more than the
Apple iPhone 4S
, or $299.99 with a signed 2-year pact.
The story, in the financial paper's All Thing's D column, points out that Verizon has pretty much solidified $299.99 as the price for its 4G LTE models, which would cover the Samsung GALAXY Nexus. And don't forget that Verizon's recent MAP list
shows a minimum advertised price of $299.99 for the GALAXY Nexus
. However, the prices posted on the MAP list are not official launch figures.
The carrier charged the $299.99 subsidized price for the
Motorola DROID RAZR
, the
Motorola DROID BIONIC
, and the
HTC Rezound
, all requiring a signed two-year pact. So the bottom line is that Big Red has kept the $199.99 subsidized pricing for 3G models like the Apple iPhone 4S and the Motorola DROID 3, even though both are dual-core phones. On the other hand, once we start talking about smartphones with an LTE radio, the price goes up. Consider that the carrier charged $299.99 on contract for the
Samsung Droid Charge
. This model does support LTE, but has a single-core 1GHz processor under the hood.
So based on all of this evidence, it would seem that the Samsung GALAXY Nexus would be offered by Verizon at the $299.99 price point. Of course, it would also seem that Verizon customers are getting impatient and are demanding a launch date for the first Android 4.0 handset.
source:
AllThingsD