Judge turns Apple-WiLAN patent infringement suit into "Deal or No Deal"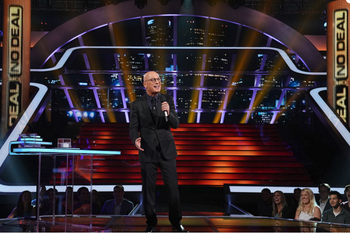 Back in August of last year, Apple lost a patent infringement case to IP licensing firm WiLAN. The United States District Court for the Southern District of California found Apple liable for infringing on a pair of patents owned by WiLAN, "Method and Apparatus for Bandwidth Request/Grant Protocols in a Wireless Communication System" and "Adaptive Call Admission Control for Use in a Wireless Communication System".
The court ruled that
Apple was on the hook for $145.1 million
since it determined that the company illegally used the patents in question since 2014's
iPhone 6
. This was the first time Apple tasted legal defeat at the hands of WiLAN's legal team, having won three previous suits charging it with infringement of the firm's patents.
While Apple will still be considered liable for infringing on WiLAN's U.S. Patents 8,457,145 and 8,537,757, Judge Dana Sabraw late last week gave WiLAN a "Deal or No Deal" moment. The judge offered WiLAN the opportunity to accept reduced damages from Apple in the amount of $10 million, or face a new trial on the damages amount only. Judge Sabraw also told both companies to try and negotiate a new settlement amount through non-binding arbitration.
"WiLAN will remain open to a fair and reasonable settlement with Apple while remaining confident of the merits of its damages claims and will continue to assess its various options in the next stages of the litigation process."-WiLAN
Will WiLAN accept the $10 million, or will it slam down that transparent box, scream "No Deal," and face a new trial on the amount of damages it will receive? Stay tuned.