Patent licensing company WiLAN finally cracked Apple's defense, will get a check for $145 million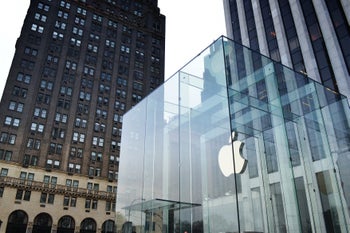 WiLAN started as a company that did research and development in the field of wireless telecommunication technologies, but in 2006 its executives decided to shift the company's focus to licensing its intellectual property and patents. By 2015 the company had acquired around 10,000 patents, separated its R&D team in a different company and started offering other IP owners know-how on monetization.
Apple and WiLAN have a long history of court battles. The first started in 2007 when WiLAN claimed Apple was infringing some of its Wi-Fi related patents. Three years later the company claimed this time Apple was using its Bluetooth technology without permission.
Probably Apple's biggest win against WiLAN so far was when in 2013 Apple managed to disprove WiLAN's claims in a lawsuit that involved several major phone and networking equipment manufacturers. While the rest of the defending companies (including Dell, HTC and HP) opted to sign licensing agreements with WiLAN, Apple walked away without paying a dime.
This decision marks the first time WiLAN has won a lawsuit against Apple. The two patents that Apple is infringing, according to the court, are: "Method and Apparatus for Bandwidth Request/Grant Protocols in a Wireless Communication System" and "Adaptive Call Admission Control for Use in a Wireless Communication System". Both refer to technologies used in iPhones since the release of the
iPhone 6
in 2014, when the lawsuit started.
The $145 million royalty Apple has to pay was derived based on iPhone sales since 2014 and the importance of the technologies in question.
Of course, Apple will appeal the decision, convinced there was no infringement, and will try to keep WiLAN's score at 0.
source:
Reuters
via
AppleInsider