Huawei's most powerful chip does not use ARM's most powerful CPU core
16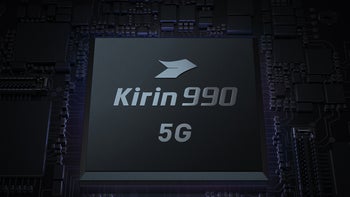 Just a couple of days ago,
Huawei rolled out the Kirin 990 SoC
. Designed by Huawei's HiSilicon unit and manufactured by TSMC using its 7nm+ EUV process, each chip contains 10.3 billion transistors and has an integrated 5G modem chip. The component will be powering the new Mate 30 line and the delay in releasing the foldable
Mate X
has allowed Huawei to stuff that device with its new chipset as well. Originally, the Kirin 980 SoC was designed into the niche device.
The Kirin 990 has eight CPU cores; four are powerful Cortex-A76 cores (with two running at a clock speed of 2.86GHz and the other two at 2.34GHz). And there are four Cortex-A55 cores with a clock speed of 1.9GHz for general housekeeping. The one question that many are asking is why Huawei didn't include ARM's latest and greatest Cortex-A77 core inside the Kirin 990. And when that question was asked of Richard Yu, CEO of Huawei's consumer group, he gave some interesting responses
according to GizChina
. And no, it has nothing to do with the U.S. supply chain ban.
Huawei's own testing contradicts ARM's claims about the Cortex-A77 CPU core

The Huawei executive said that since the performance of the Kirin 990 is "beyond the user's needs," trading additional power in exchange for a shorter battery life is not worth it according to Yu. Even though ARM says that the Cortex-A77 provides a 20% boost in performance with no additional power consumption, Huawei's testing contradicts ARM's claims.
Yu did note that Huawei will probably use the Cortex-A77 CPU core once production shifts to the 5nm process, which is expected to begin next year. The smaller the process size, the larger the number of transistors that can fit inside a chip. The more transistors inside an integrated circuit, the more power, and energy-efficient it is. Consider that chips produced using the 5nm process will contain 171.3 million transistors per square millimeter.
Unless Huawei's name is removed from the U.S. Commerce Department's Entity List, at some point, Huawei is going to have to look at replacing ARM's architecture with something else. That's because being on that list prevents the company from accessing its U.S. supply chain and even though ARM Holdings is headquartered in the U.K., it does use U.S. technology. However, Huawei does have a license it signed with ARM prior to May 16th when it was placed on the list, and this allows it to create new chipsets using the Cortex CPU cores for the time being.
Huawei spent $11 billion to obtain supplies from U.S. firms last year and was Micron Technology's biggest customer in 2018. The company was placed on the Entity List because it is considered a national security threat in the U.S. There is concern from lawmakers in the states because the communist Chinese government can demand that Huawei gather intelligence from its customers. That has led to speculation about backdoors placed in the manufacturer's devices that will send information about American companies and consumers to Beijing. While Huawei has always denied this, the U.S. has indicted the company on various charges related to doing business with Iran and a subsequent cover-up. In addition, Huawei is accused of stealing trade secrets from U.S. firms like T-Mobile. And late last month, U.S. prosecutors said that they were investigating claims that
Huawei stole intellectual property from "multiple people and companies"
over the last few years. So Huawei could end up banned from obtaining U.S. components and software for some time.
The first devices to be powered by the Kirin 990 SoC, the Mate 30 and
Mate 30 Pro
, will be unveiled on September 19th.