Why do women prefer using the iPhone over other smartphones?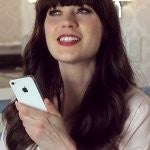 Oh iPhone! You seem to be a big hit with the

ladies

. Apple's pride and joy is undoubtedly a dynamic piece of tech that's bursting from the seams with plenty of personality, but interestingly enough in my experience, there's just something about it that make women love it more than other things. Who's to argue about that, right? Like seriously, the darn thing is polarizing in many aspects, but somehow beyond the glitz and glamor, there's an invisible cloak surrounding it that seemingly attracts the attention of people from afar.

At a recent social gathering event, it came to my attention that a lot of women there, and by a lot, I mean a good majority, were using the iPhone over other smartphones. Considering that Apple's beloved gadget is a big seller in the smartphone sphere, it shouldn't be a surprise that many women are using it as well. Everywhere I turned, it seemed like every woman at the place was carrying an iPhone – with a select few opting for some kind of Android smartphone.

Needless to say, we read about and witness the power struggle between the Android and iPhone (and some others as well) fanatics on our site, and surely enough, there are people who will live and die supporting their cause no matter what. Interestingly, for the few who own an Android smartphone, they provided me with some entertaining reasons why they think most women prefer using the iPhone. Here are a couple of the remarks:



I use Android, but I do think the iPhone is a sexy piece of tech. Perhaps it's like stilettos, they usually feel terrible on our feet, but we have to get those.





The iPhone is for people who hate or don't care about technology, and android is for people who love technology. Everything after that is 100% a social construct.



Back to the topic on hand, I had an inkling to ask some women the obvious question of why they decided to pick the iPhone over all the other options out there. These pro-iPhone female owners provide all the obvious and valid reasons why they bought the iPhone in the first place. Without any more delay folks, we present to you reasons why do women prefer using the iPhone over other smartphones.