Who's buying the iPhone 5?
72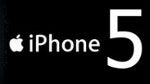 We are very, very near to
Apple's iPhone 5 introduction event
, scheduled to take place tomorrow,
October 4
, so while we're all deep in our thoughts about what will the next iPhone actually be like, how about spending a minute here to vote in our poll below.
In this one, we'd like to see who's thinking of buying the
iPhone 5
. Are most of those, who are firmly decided to get Apple's upcoming flagship, old
iPhone 3GS
or
4
users, or we'll actually see a number of Android customers express their intentions of jumping ship for the iPhone 5? Don't worry, fellas, our poll is completely anonymous, so your current iPhone/Android brethren will never know about it, and wouldn't want to exile you from your geeky guild.
Here's the thing: due to the really great number of rumors and speculations around the iPhone 5, and/or iPhone 4S, a lot of users have already formed some expectations about what the next iPhone will offer. Naturally, we expect most of you to vote, based on these exact expectations you have now. But, once the announcement passes and the dust settles, we'll ask you the same question once again, in order to see how (or if) your intentions have changed, after seeing what the real thing will be. In a way, we'll observe to what extent your expectations have been fulfilled. Interested to participate? Go ahead, let the voting begin!