Apple Watch, heat my lasagna! Whirlpool announces first iOS app to control washers and ovens from your wrist
3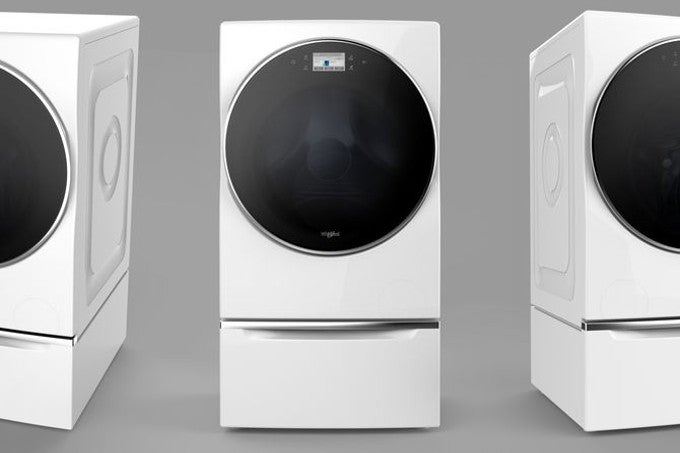 Whirlpool's smart washer/dryer could be controlled with an Apple Watch app
Quite the unexpected development - you can control your washing machine from your Apple-made smartwatch now, dear friends! That's not exactly how Whirlpool put it, but the home appliances giant announced that soon you will be able to control more than 20 of its gadgets with the Apple Watch. 2018 is shaping up to be the year of the smart home indeed.
Yes, that includes Whirlpool's popular washer and dryer lines, as well as its ovens. You will be able to change the washing program mid-cycle, for instance, as well as check the progress of the dryer from your Apple timepiece. The oven's tasks can be changed mid-roast as well, and its temperature checked continuously.
Whirlpool is boasting that it's the first appliance maker with an app written from the ground up for the Apple Watch, and will be showcasing it at the CES expo, opening it for download later in the quarter, to go with your newest washer/dryer smart hybrid. Now, if it could only take the clothes, and put them in the dryer, the app would be an instant hit.