Which one would you rather buy: Galaxy S7 or LG G5?
99+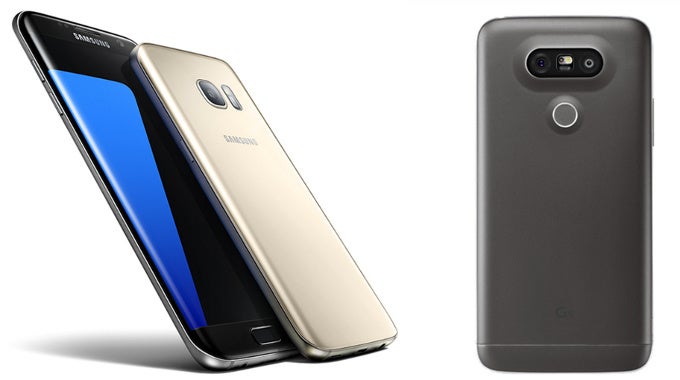 The two (or rather three) of the most anticipated phones for 2016 are now official: the Samsung
Galaxy S7
, S7
Edge
and LG's G5.
And if you like having the best new phones, chances are one of these will be your next phone.
The new Samsung Galaxy S7 and S7 Edge are two no-compromise devices that also come in two sizes to please pretty much everyone: a smaller, 5.1" S7 and a larger, 5.5" S7 Edge. With new cameras that do better in low light, fast performance, sleek design, microSD cards and extras like water protection, always-on display and expanded Edge functionality, it's hard even for us - seasoned critics - to find a weak point in these two.
Then, there is the
LG G5
: the 5.3" LG phone is a crazy little thing with its removable bottom part and support for crazy add-on accessories, and LG's new 'Friends' toys including a neat remote-controlled little robot. The G5 has picked up some serious style, has impressive performance, one-ups its own camera game and looks to bring variety to what LG describes as mundane phone world.
Hm, hard choice isn't it? But you have to pick one, so which one is it?