Which is your preferred messaging app?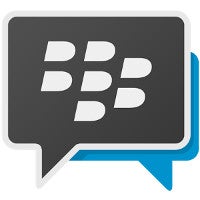 As a category within app stores, messengers are among the most popular, and that's not at all surprising. After all, the smartphone remains a tool primarily built for communication, and nowadays you can chat with anybody, anywhere, with the device in your pocket. It's almost scary how most of us take this for granted when even a decade ago this was considered an incredible step forward for our species.
Naturally, demand breeds competition, and today you can grab an instant messenger from app developers from all over the world. As can be expected, some such are better suited for this or that culture, so it's quite likely that if you call China home, you'll have WeChat, and if you're from Latin America, you'll have most of your contact within WhatsApp. Almost universally, most of you will have Facebook's Messenger, too.
We've rounded up a dozen messengers, mostly based on their popularity, but have also included some niche options like Telegram, which lets you communicate securely. Which one do you prefer?