Which is your preferred messaging app? (poll results)
10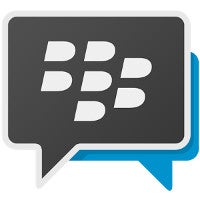 While it'll take a more gifted sorcerer than what we have available here at the office to guess each and every app you have on your smartphone, it's a safe bet assuming that at least one belongs to the messengers category. Which one, however, we can't be quite sure, as there are dozens upon dozens of them.
As one of the most popular app categories, there's quite some competition going on today, though incumbents are essentially impossible to dethrone, as they have a larger established user base. What this means in the simplest terms is that even if that hot new messenger you've got your eyes on receives universal praise, it'll still have a hard time convincing enough of your friends to download it and switch full-time. And when your friends and family don't use the chat client you are, it becomes useless.
So we asked you yesterday
,
Which is your preferred messaging app?
And ~2,000 of you took our call and shared their favorite pick. By and far, Facebook-owned Whatsapp accounts for over half of participants, with the lion's share of the votes at over 54%. Next in line is another Facebook creation — Messenger — which managed a little over 9% of the votes, followed by BlackBerry's BBM client with 8.9%. The downwards spiral continues to include Google Hangouts (7.7%), Telegram (6%), and Viber (5.5%). The least popular among the options were KakaoTalk (0.4%) and KIK (0.6%).