Which frequent upgrade plan do you prefer: JUMP, Next, or Edge?
20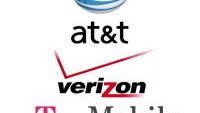 Last week, T-Mobile got the ball rolling by announcing
JUMP
, which would allow customers to forget about that whole 2-year upgrade cycle and get a new device more frequently. Just now, AT&T announced its own version of that plan, called
AT&T Next
. And earlier, we saw a leaked document that detailed Verizon's rumored plan for frequent upgrades called Verizon
Edge
.
T-Mobile JUMP will allow you to upgrade your device every 6 months, if you would like. But, in addition to paying what you normally would for a device, you will have to pay $10 per month for JUMP, but that fee does include phone insurance. So, if you wanted a Samsung Galaxy S4, it would cost you $99 up front, plus $20 per month for the device, and $10 per month for the JUMP plan.
AT&T Next will only let you get a free upgrade after 12 months, but won't charge you anything up front, and instead spreads out the cost of a phone or tablet over 20 months. So, a Samsung Galaxy S4 would cost you $32 per month, and after 12 months, you could get a free upgrade (insurance is extra).
The details of Verizon Edge are still just rumors at this point, but the idea would be that you can upgrade as often as you'd like, as long as you've paid 50% of the cost of your device. So, if the full price of the Samsung Galaxy S4 is about $650, once you've paid off $325 of that, you can upgrade.
We'll be asking again once we have proper info for Verizon's Edge plan, but for now, which plan do you like best: JUMP, Next, or Edge?