AT&T Next to let you upgrade every 12 months, starting July 26th
10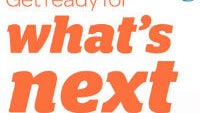 Last week
, and just the day before
T-Mobile's announcement
that included its new frequent upgrade plan called
JUMP
, AT&T teased that it would be announcing something on July 16th. It just became July 16th just over half an hour ago on the east coast of the US, and AT&T has already released the announcement that it is starting its own frequent upgrade plan called AT&T Next.
The plan is slightly different from T-Mobile's offering. The two main differences are that AT&T Next will only allow you to
upgrade once a year
, not twice like T-Mobile's JUMP; but,
AT&T isn't charging anything up-front when you buy a device
. AT&T Next can be used with either a smartphone or tablet, and when you purchase, you won't pay anything up front, and there will be no activation fee, upgrade fee, or financing fee. The per month cost ranges from $15 to $50, and is set up so you would finish paying off the device after 20 months, if you choose to keep it.
The example that AT&T gives is that if you purchase a Samsung Galaxy S4, there would be no up-front cost, but you would pay $32 per month. If you ran the whole length of the deal ($32*20) the device would end up costing you $640. But, after you've made 12 payments, you could simply trade-in the device for something new, at which point you would start a new payment plan. When you trade-in, anything you owe is waived, but of course you don't get to keep the device after paying $384 to use the S4 for a year.
The old options for upgrading with AT&T remain. So, you can still get discounts on new devices after 6 months, if you can't wait for the free upgrade at 12 months. Also, you can share an upgrade with someone else on your account, as long as its for the same device category (so you can't share a smartphone upgrade and get an iPad). And, you can always buy a device outright, or bring your own unlocked device to the network.
There was a leak earlier today saying that
Verizon is aiming to also jump into the frequent upgrade space
, so we may see these plans get more competitive as we go. According to the leak, Verizon would let you upgrade as long as you've paid half the cost of the device. Although, Verizon's plan isn't expected until late August.
AT&T Next, on the other hand, will be launching for customers on
July 26th
.
AT&T Customers Can Get a New Smartphone or Tablet Every Year With No Down Payment With "AT&T Next"
No Down Payment, No Upgrade or Activation Fees, and All On The Nation's Fastest 4G LTE Network AT&T 4G LTE Now Covers More than 225 Million People
Dallas, Texas, July 16, 2013
Share:
Today, AT&T* introduces what's next in wireless. Beginning nationwide on July 26, consumers can get a new AT&T smartphone or tablet every year with no down payment, no activation fee, no upgrade fee and no financing fees.**
With AT&T Next, customers purchase a smartphone or tablet with no down payment and agree to pay monthly installments for the device. After 12 payments, they can trade it in and upgrade to a brand new device — again with no down payment — or they can keep using their device and have no more payments after 20 months. AT&T Next is available for new AT&T customers or existing customers who are upgrade eligible.
"With AT&T Next, customers can get the newest smartphone or tablet every year with no down payment. That's hard to beat, and it's an incredible value for customers who want the latest and greatest every year," said Ralph de la Vega, president and chief executive officer of AT&T Mobility.
AT&T's 4G LTE network now covers more than 225 million people nationwide and 328 markets. AT&T's 4G LTE deployment is expected to cover 300 million people by year-end 2014, with nearly 90 percent of the build completed by the end of this year.
The great performance of AT&T's network continues to be validated by independent third-party testing. AT&T 4G LTE service was recognized as having faster average download and upload speeds than any of our competitors in PCWorld/TechHive's most recent 20-market speed tests — the second consecutive year that AT&T has ranked first overall. PCWorld/TechHive also ranked AT&T's as the fastest combination of 3G and 4G services in the 20 cities it tested.*** And AT&T was named America's fastest 4G LTE network in PC Magazine's 2013 Fastest Mobile Networks 30-market study — and also swept the top rankings in all six U.S. regions from coast to coast: Northeast, Southeast, North-Central, South-Central, Northwest and Southwest.****
AT&T Next is available for any current smartphone or tablet in AT&T's industry-leading selection of devices. The interest-free monthly device installments range from $15 to $50, depending on the device selected. For example, a customer purchasing a Samsung Galaxy® S 4 would have no down payment and pay $32 per month, in addition to the monthly wireless service plan they choose, with the option to trade in their device and upgrade after 12 payments or to keep using the device and pay off the installment plan in full after 20 months. There's no penalty for paying off the installment plan early.
AT&T offers a broad choice of device purchasing options. In addition to AT&T Next, customers continue to have their choice of all current options, including getting a discounted device with a two-year service commitment; paying full retail price for a device with no-commitment; getting a partial discount for an early upgrade after six months with a two-year service commitment; or bringing their own compatible device.
More information is available at www.att.com/next or at any AT&T retail store.
*AT&T products and services are provided or offered by subsidiaries and affiliates of AT&T Inc. under the AT&T brand and not by AT&T Inc.
** Requires 20-month 0% APR installment agreement & qualifying credit. Wireless service req. (voice & data for smartphones/data for tablets). If you cancel wireless service, remaining balance on device becomes due. Sales tax due at sale. Qualifying devices only. Upgrade after 1 yr.: Req. min. 12 installment payments, acct. in good standing, plus trade-in of current device in good & functional condition & purchase of new device/wireless agreement & service plan. After upgrade remaining unbilled installment payments are waived. AT&T Next available only at AT&T owned retail stores & att.com. If device is returned, restocking fee up to $35 for smartphones or 10% of tablet sales price may apply. Terms subject to change.
*** PCWorld/TechHive, May 23, 2013, "AT&T clocks best overall speeds with 3G/4G combo"
**** PC Magazine, June 17, 2013; http://www.pcmag.com/article2/0,2817,2420333,00.asp
About AT&T
AT&T Inc. (NYSE:T) is a premier communications holding company and one of the most honored companies in the world. Its subsidiaries and affiliates – AT&T operating companies – are the providers of AT&T services in the United States and internationally. With a powerful array of network resources that includes the nation's largest 4G network, AT&T is a leading provider of wireless, Wi-Fi, high speed Internet, voice and cloud-based services. A leader in mobile Internet, AT&T also offers the best wireless coverage worldwide of any U.S. carrier, offering the most wireless phones that work in the most countries. It also offers advanced TV services under the AT&T U-verse® and AT&T |DIRECTV brands. The company's suite of IP-based business communications services is one of the most advanced in the world.
Additional information about AT&T Inc. and the products and services provided by AT&T subsidiaries and affiliates is available at http://www.att.com/aboutus or follow our news on @ATT, on Facebook at http://www.facebook.com/att and YouTube at http://www.youtube.com/att.
© 2013 AT&T Intellectual Property. All rights reserved. 4G not available everywhere. AT&T, the AT&T logo and all other marks contained herein are trademarks of AT&T Intellectual Property and/or AT&T affiliated companies. All other marks contained herein are the property of their respective owners.