Leaked documents show Verizon to counter T-Mobile's JUMP! with VZ Edge
22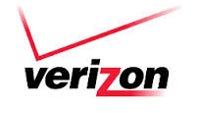 Last week,
T-Mobile introduced its upgrade plan called JUMP!
which allows you to trade in your phone
twice a year
. Of course, you are paying $10 for the privilege each month, and the phone is financed using the EIP that the carrier is known for. We broke down the purchase of a
Samsung Galaxy S4
and showed you how you conceivably could update to a new phone twice over the course of a year for just $559.98 with a good credit score.
A leaked copy of Verizon training documents shows that the nation's largest mobile carrier will be fighting back against T-Mobile with a plan called
VZ Edge
. According to the documents, as long as you've paid 50% of the cost of your current handset, Verizon will let you upgrade to a newer model. The plan, according to the training documents, will launch on August 25th.
Let's say that there is a $500 phone you want. Assuming that Verizon allows you to put $100 down, you can pay off the balance of $400 over, say, 12 months. That works out to $33.33 monthly, and after five months, you've paid off half the phone and can update again. This is just an assumption of how the plan might work. We should know for sure on or before August 25th.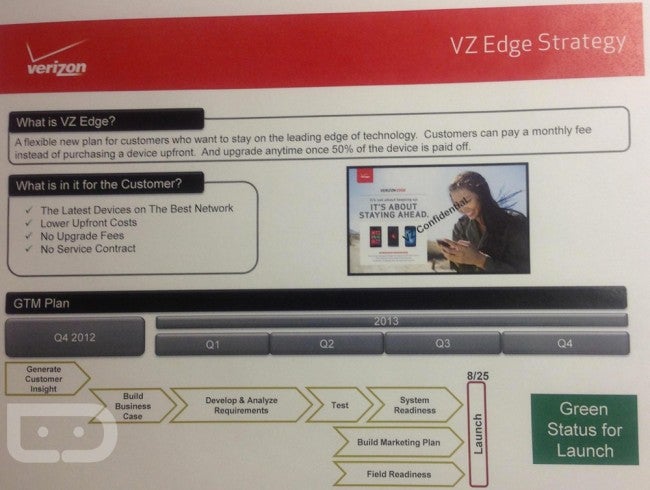 Verizon will apparently fight back against T-Mobile with VZ Edge
source:
DroidLife
via
AndroidGuys