Which case type do you prefer for your phone?
32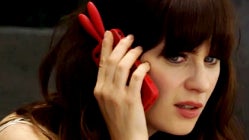 Those expensive phones that are filling the shelves and thinning our pockets nowadays often go into a case directly after the purchase, for various reasons. Most of us are protecting the phone from wear, tear or drops by putting it in a case, some are looking for extra aesthetics, and others are simply trying to prolong the usable time out of their handsets by putting them in a battery case.
While this means that often our endless fights and arguments over this and that phone design concept become moot the second we put a case on, it has also given birth to a veritable cottage industry with billions in accessory revenue.
Thus, we are curious about the type of case each of you prefers to place on their precious handsets, as there are many kinds out there. These range from simple bumpers, through folios to designer stuff - where we encompass not only Swarovski-encrusted or Burberry patterns, but also anything unorthodox, like funky materials, cases with assorted attachments, or simply weird stuff like those
foodie collections
you might have seen here and there. Take your pick in the poll below, and tell us why do you prefer this one before the others.