When you can't do it yourself, the AutoMee-S will clean your smartphone or tablet screen for you
8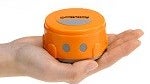 If you have a Roomba autonomous vacuum cleaner, then this might be just the accessory for you. If not, then read and watch anyway because this just proves how much cool stuff is in Japan.
We know how difficult it is to keep the screen of your smartphone or tablet clean. We can also appreciate if you feel that just wiping the face of your device across your shirt is simply unacceptable to you.
The AutoMee-S by Japanese toy maker Takara Tomy is just what you're looking for. Like the popular Roomba vacuum, the AutoMee-S will clean the screen of your precious smartphone or tablet without any input from you. With built-in edge-detection, and little cleaning pads (extras provided), the AutoMee will scoot itself along your device and give your screen a good cleaning.
The little AutoMee-S weighs less than 100g and measures about 2-inches in diameter. It will be available in four colors, orange, white, pink and blue. It is expected to be in stores in Japan in the latter part of March and will retail for ¥1,575 ($17). For those that think it would be a fun novelty gadget to have, or for those that genuinely need help keeping their gadgets clean, we fully expect that the AutoMee-S will make its way to the west at some point and there will certainly be some on-line retailers that will ship to you too. Novelty shops and Asian retailers will find these appealing and eventually have them on the shelves as well.
sources:
Tokara Tomy
(Japanese) via
Ubergizmo
and
Akihabaranews.com
; video:
Robots Dreams
(YouTube)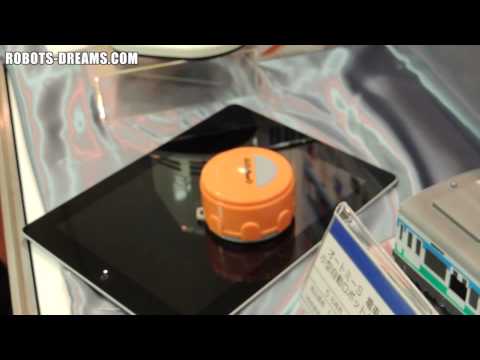 Recommended Stories