WhatsApp update for Windows Phone hints at future business use for the app
7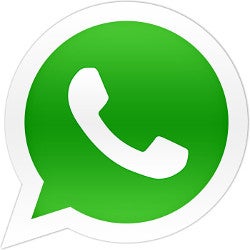 The other day, messaging app WhatsApp told us that it now has over one billion average daily users. And yes, believe it or not, some of them wield a Windows Phone. Today, it was discovered that WhatsApp has updated its beta app for Windows Phone to version 2.17.234. While this is not a major update and contains one small change, it does give us a hint about a future capability of the app.
With the update, Windows Phone users will not be allowed to use a check mark character in their profile name. Sounds like nothing, really. However, it actually does mean more than you might think. According to a report published today, WhatsApp has been testing ways for users to use the app to connect with businesses. This feature is going to be available for iOS, Android and yes, even Windows Phone users.
The check mark comes into play because WhatsApp plans to use it to denote a business account that is verified. Thus, it can't be used on a person's profile. And don't worry about receiving spam. The user can decide whether or not to receive messages from specific businesses, or choose to have no communication at all with companies. And speaking of businesses, they will have to use a brand new app from WhatsApp called
Small and Medium Business
to communicate with WhatsApp subscribers. The latter will continue to use the regular WhatsApp app that they are familiar with.
The communications between businesses and WhatsApp users will allow a bank to reveal to an account holder if there is a possible fraudulent transaction on his account. Or an airline can pass along information on a delayed flight to a ticket holder. All-in-all it sounds like quite a useful feature to have available.
WhatsApp has yet to make
Small and Medium Business
official, and at this point there is no word as to when it is going to happen.
source:
WABetaInfo
via
MSPoweruser