WhatsApp rejected $10 billion from Google; did Facebook get a bargain?
27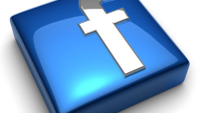 Now that WhatsApp has agreed to be bought out by Facebook for a staggering $19 billion, it is time to sit back and reflect on the deal. First of all, in the light of a brand new day comes an interesting story. Apparently, Google also had eyes for the messaging app, and offered $10 billion for the company. But that offer was rejected. One, the price wasn't high enough, and two, that deal did not offer WhatsApp CEO Jan Koum a board seat. Facebook's bid did.
Now comes the tough question. Did Facebook overpay? Heck, there are some that think Facebook overpaid when it
shelled out $1 billion in cash and stock for Instagram
. And actually, since most of that acquisition was paid for in declining Facebook shares (at the time), the actual price came to about $750 million by the time the deal closed. With the vast majority of the WhatsApp purchase being paid for in stock, there is also the chance that the value of the new deal wil fall as well before it closes. Already this morning, Facebook shares are down 2% which drops the value of the deal by $300 million.
According to some Wall Street analysts, Facebook actually made a fine bargain. Consider that Facebook's shares are valued at a price of $144 per user. The social networking site is paying $42 per WhatsApp user. On the other hand, the valuation of the deal also puts WhatsApp at the same level as pharmaceutical firms working on life-saving drugs.
The deal works for Facebook because of Wall Street's amazing money multiplier effect. WhatsApp has 450 million monthly visitors. Once they become Facebook's visitors when the deal closes, Wall Street will put the same valuation on them as it does Facebook's current subscribers. That means 450 million WhatsApp members will see their value rise by $102 each (in theory of course) which works out to $45 billion in extra valuation for Facebook. Of course, in real life things don't work as clear cut as that. But in the world of Wall Street, that is how M&A deals are thought out.
Facebook and WhatsApp will surely have a smooth conclusion to the merger, and then Facebook will need to roll up its sleeves and get to work to prove that the deal was worth every penny paid.
source:
Bloomberg
,
BGR