What to expect from Apple's September event
41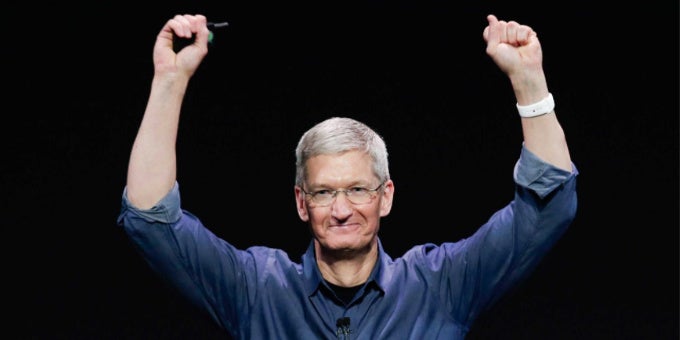 Apple's big September event is right around the corner, so what will the company show?
Leaks and rumors have been generously informing us that we will see three new iPhones: the iPhone 8 and iPhone 8 Plus, gradual upgrades to the current iPhone 7 and 7 Plus, as well as a brand new iPhone X, a completely new, bezel-less design that will leave the good old fingerprint scanner in favor of a brand new 3D face recognition system. The iPhone X (the pronunciation could be iPhone Ten, just like Mac OS X is pronounced Mac OS Ten) is also expected to be a truly luxurious device with a starting price of $1,000.
But as much as Apple is an iPhone-centric company, there is more than just hardware to its story. Apple is about the marriage of great hardware with capable software, and on the software side we will certainly hear about some new iOS features for iPhones: ARKit, the new rumored animated emoji, the big iOS redesign and much more.
There will be a one more thing in the form of a brand new Apple Watch Series 3 announcement that would be all about gradual improvement, not an overhaul. This new watch is expected to get LTE connectivity so that it can be more independent and self-sufficient for those times when you go out cycling, running or swimming and don't want or can't take your phone with you. So let's recap all of the things that we expect Apple to announce on September 12th.
Apple iPhone X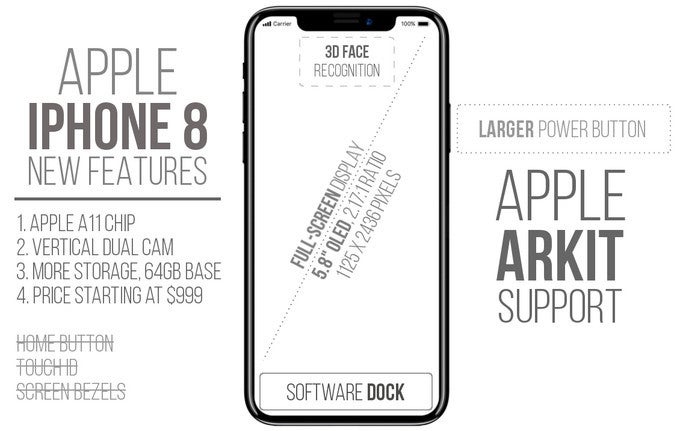 Apple iPhone X
The Apple iPhone X will be the star of the show, but also one that watchers expect to be very limited in terms of availability.
Here are the 10 signature new features of the iPhone X:
New, bezel-less design
Glass back and front, metal frame
5.8-inch OLED display with 2.17:1 aspect ratio
'Notch' cutout, interface tailored to it
3D Face Unlock, no Touch ID fingerprint scanner
Apple A11 system chip, 3GB of RAM
Improved Dual Pixel camera, improved Portrait Mode
Wireless charging support
More storage: 64GB base model
$1,000 price, September
The big change will center around the new display, so let's take a closer look at that new screen: a 5.8" OLED display with a very tall and narrow, 2.17 to 1 aspect ratio. This is the first OLED screen in an iPhone and that's interesting because the technology is very different from LCD. Instead of using a separate backglight for the whole screen, every individual pixel in an OLED display can be turned on and off, and this allows for perfect blacks and much higher contrasts, as well as punchy, visually impressive colors and great viewing angles. The all-too-common problem with shadow artifacts that can appear after a few months of use on an OLED screen has also been addressed by Apple. And that new notch cutout on the top will hold the camera and all the advanced Face Recognition sensors needed.
Speaking of face recognition, the technology is expected to be much faster and more accurate than iris scanning currently used on Android phones like Samsung's Galaxy series. What testifies to the level of accuracy is that the new 3D face scan will even be used to authenticate payments, that's how confident Apple is in its unbreakable security.
All of that and more will come in the form of the iPhone X, the tenth anniversary iPhone. Its that luxury, $1,000 price tag, though, that will surely scare many buyers, so that's why Apple also has...
Apple iPhone 8 and iPhone 8 Plus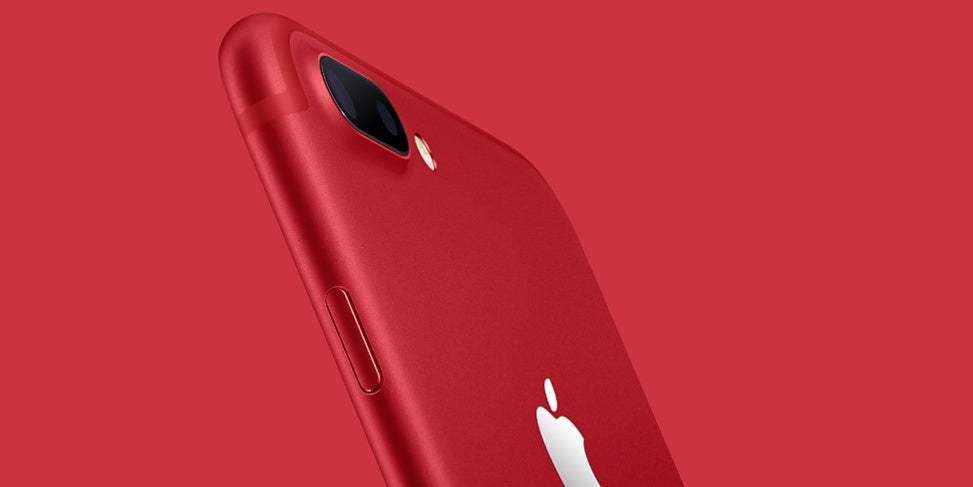 Apple iPhone 8 and iPhone 8 Plus
Leaked as gradual upgrades over the current iPhone 7 and iPhone 7 Plus, the other two new iPhones are now said to carry the iPhone 8 and iPhone 8 Plus name. Why not an 'iPhone 7s and 7s Plus'? Good question: the reason might be that they will also carry the new iPhone X design partly, and we mean the glass back part, not the bezel-less screen feature. The glass back will allow for wireless charging support on those two phones as well.
Here the list of supported features will include the new Apple A11 system chip with 2GB of RAM on the iPhone 8 and 3 gigs of RAM on the iPhone 8 Plus. The main difference between the two will remain the screen size: a 4.7" screen on the iPhone 8 and a 5.5" one on the iPhone 8 Plus, but also the camera, as the dual camera with support for portrait mode will only be present on the iPhone 8 Plus.
iOS 11 and ARKit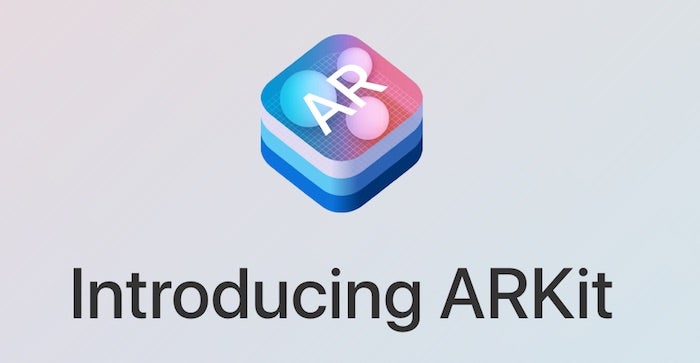 iOS 11 and ARKit
A big part of Apple's DNA in innovation has to do with software and iOS 11 is a brilliant example of that. The newest version of iOS brings a completely overhauled control center with much more comfortable toggles and sliders for easier control. It is a game-changer for the iPad as well, adding the dock for better multi-tasking. The iPhone X is also rumored to get some form of the dock adapted for its smaller screen, as well as a new multitasking menu.
But the feature that most people will talk about is certainly ARKit. A simple software update will enable the iPhone 6s, iPhone SE, as well as all later iPhones to support augmented reality. We have already seen the initial implementations of ARKit: it's used for quickly and accurately measuring distances, it's used for placing furnitures and seeing how it will scale and look like in your room (there's even an IKEA app with support for ARKit), and some truly futuristic implementations like tracking sound in space.
Apple Watch Series 3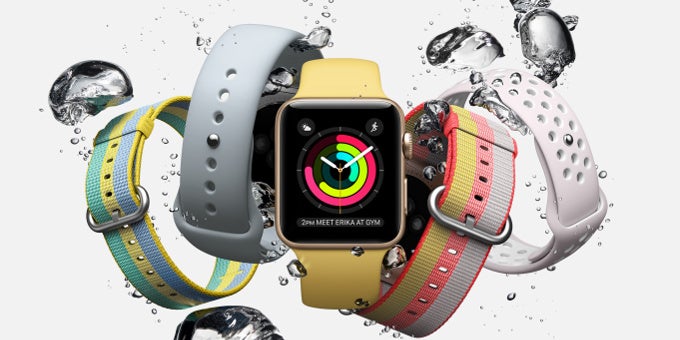 Apple Watch Series 3
The new Apple Watch Series 3 will be the other important new gadget unveiled at this event.
The Series 3 will add 4G LTE connectivity in the watch itself, so you can do more on the watch without needing to have your phone around.
The one thing that is not likely to be supported is placing phone calls on the watch independently of the iPhone (and that's a bummer). For all else, you should be able to get your social media notifications without a tethered iPhone.
In terms of design, initial rumors about a complete change in the form factor have been put to rest, and we are now likely to see the familiar rectangular body, evolved. We are also hoping to see improved battery life on the third series Apple Watch.
HomePod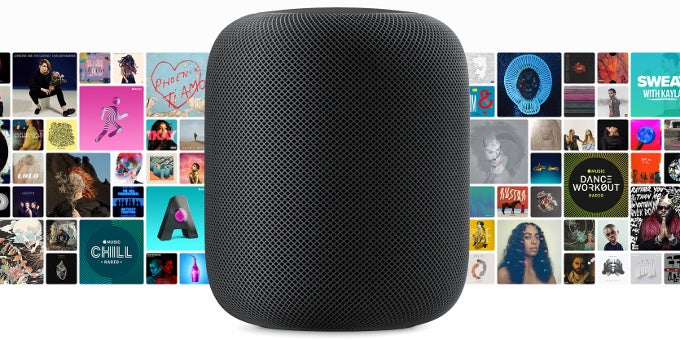 HomePod
Apple unveiled the HomePod Siri-enabled speaker at WWDC 2017 this June, but we don't know much about the release date of this speaker.
What we do know is that the Apple HomePod will deliver superb audio quality and be a music-centric product that is said to outrank popular wireless speakers like the Sonos series, and blow the Amazon Echo out of the water in terms of sound quality.
We are likely to hear more about availability and features of the HomePod soon.
Apple TV with 4K
Last, but not least, Apple's hobby project, the TV, is moving on with a much needed step forward: a 4K-enabled Apple TV.
The company has previously said that it thinks that the future of television is apps, so we're curious to learn how it's moving in that direction and the introduction of crispy 4K resolutions is certainly another positive development.
That's all we know so far, but you would surely also want to follow the event as it happens. You can do so right here:
Recommended Stories