What if the iPhone 7 Plus dual camera had six camera lenses to choose from? You'd get the Shiftcam case
7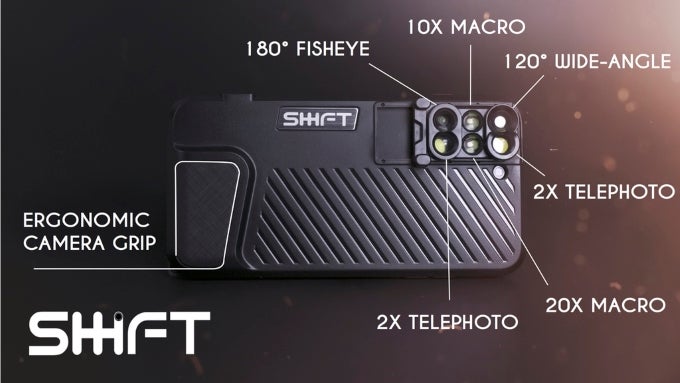 Rugged cases
? Check - we have plenty of these to choose from. Six camera lenses? Hold up a second – what is this, and do we actually need it? Well, we think the freedom to switch between real telephoto, wide-angle, fish-eye, and macro lens at any moment sounds pretty freaking great! Why ask seemingly random questions? Because there's a product that offers both these things in a single package!
The Shiftcam Camera Lens Case for the
iPhone 7 Plus
is seriously rugged and has six built-in switchable lenses. It also has the formidable and intimidating looks of a piece of military equipment. Check it out – that's some Delta Force stuff right there!
Moreover, the case is designed with an ergonomic tapered grip in mind, and also comes with a strap attachment. Combined with a shock-proof build, it ought to make the job of carrying your tricked-out iPhone comfortable and secure.
The Shiftcam is being funded via Kickstarter and can be pre-ordered (backed) for around $60 right now. The retail price is set at $99, and shipments are scheduled for August this year. More information is available
here
.
ALSO READ
source:
Kickstarter
via
Gadgetsin